Puerto Rico – it's a latin Hawaii – a wonderland of beaches, history, and culture.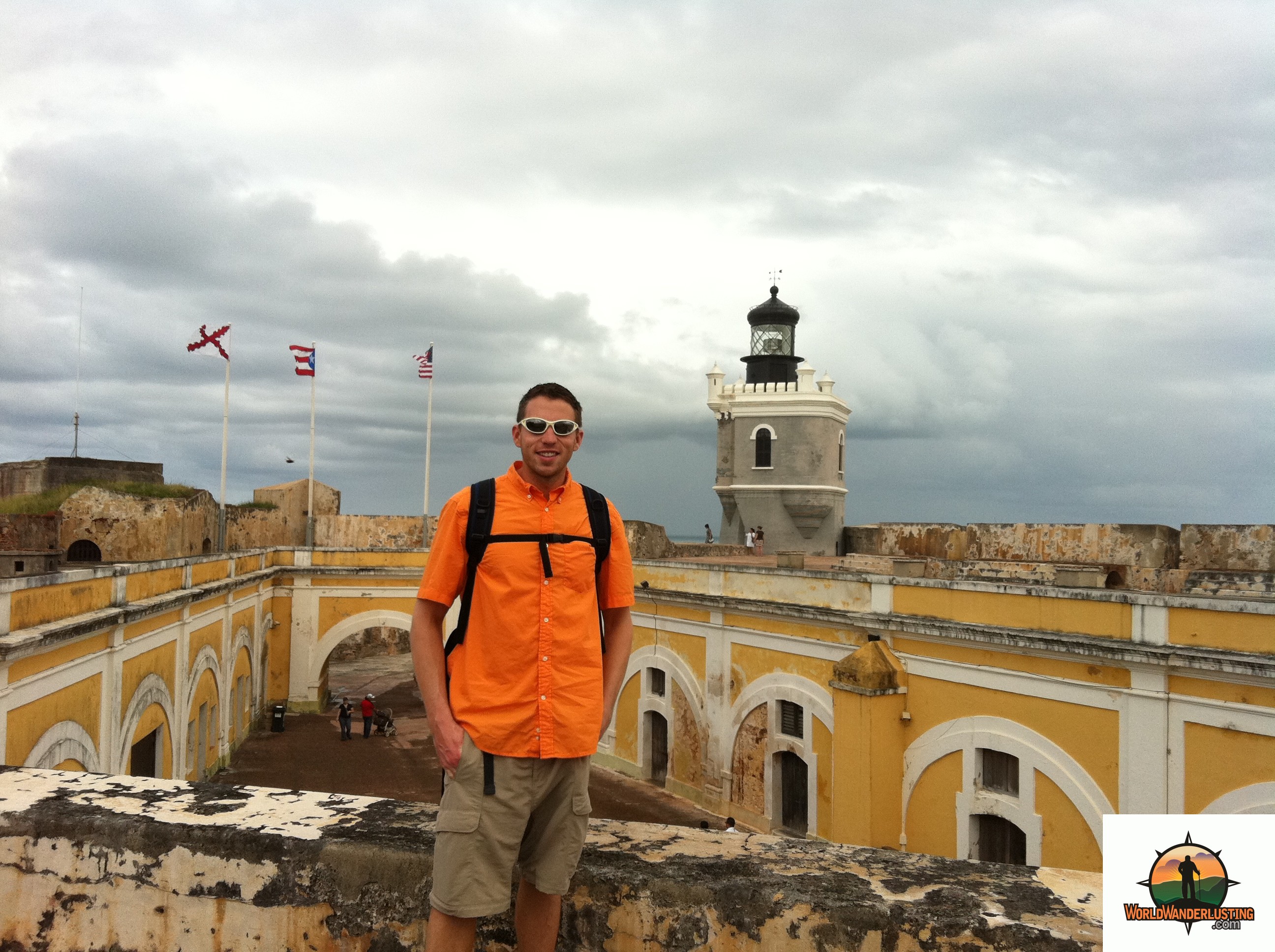 Today we'll be taking you to a romantic and exotic honeymoon to the enchanting isle of Puerto Rico.  Barring that you visit during hurricane season, you'll enjoy sunshine, some rain showers, delicious food, rich history, and beautiful beaches.  You drooling yet?
Taking your sweetie to a foreign land (ok it's a territory) might feel a little daunting, but don't worry.  We are here to help.  One of the advantages of going to Puerto Rico is that you get the taste of a foreign country as far as language, foods, etc, but you don't need a passport to visit because Puerto Rico is a US Territory.  That will save you $240 if both of you don't have passports already.  It serves as a great alternative to people who want to travel somewhere besides Hawaii.
When it comes to a honeymoon most people think about beaches, beautiful places, nice hotels, and relaxation.  You'll find all of these when you visit Puerto Rico.  It is an island surrounded by beaches, so you could really visit a new beach everyday.  For that reason you should consider staying at the Four Points By Sheraton Caguas Real Hotel and Casino.
Reading the reviews of this hotel make me smile.  4.2 out of 5.0 is a dang good review.  The pictures of this place are to dream about.  Although it isn't located on a beach, you can find one within an hour of almost any direction, and the pool will provide a wonderful place to lounge.
Staying at this place sounds rather expensive, but by signing up for the Starwood Preferred Guest® Credit Card from American Express.   you'll have 25,000 Starpoints.  This hotel requires 7000 points per night, so you've got four wonderful nights at this hotel that will cost you $0.  Now we're talking about a cheap start to your honeymoon.
Now….to make it even cheaper…..Southwest is one of the nations lowest cost airliners.  Along with low cost flights you also get 2 free checked bags each, which can save you up to $200 on your trip if you both bring two bags.  Remember the lingerie 😉 At the moment, Southwest doesn't fly to Puerto Rico, but their recent merger with Airtran means that they will be starting sometime in June of 2013.  So If your honeymoon is before then, you'll have to use 35,000 AAdvantage miles each or pay for the flights with cash (ouch).
Unfortunately this next offer comes and goes. Right now we don't have this link, but there was a link where you can get up to 50,000 Rapid Rewards when you spend $2000 on the Chase Southwest Premier card within three months.  Depending on when you can find the fares, that might cover all of your costs on the flight except a $5 booking fee per leg of the flight, or $20 total.  Keep in mind that the annual fee isn't waived on this card either, so you've got to pay the $89 the first year as well, so both of your flights would cost you around $109.
"Are you kidding me?" you might be asking yourself.  There is NO WAY that WorldWanderlusting just showed me how to get four nights in an incredible hotel, and my flights to Puerto Rico for $109.  Now that is a cheap honeymoon!
What is the catch?  Well, this Southwest credit card is an EXTREMELY limited time offer.  You might want to submit your application really quickly, or the offer will expire.  So pony up, click on the link, and get this party started!
Making your vacation exotic…
Bioluminescent Bay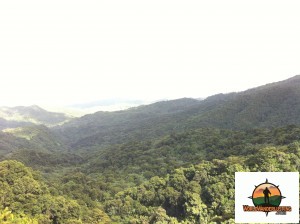 A special algae in the water outside of Fajardo causes the water to have a glow effect, which amounts to a very romantic trip on the kayak that you two will rent.  This is a phenomenon that is found in three locations around Puerto Rico, and a few other very rare locations around the world.  It's too bad they don't let you swim in the water, but too many people in the water can hurt the algae, so it's worth not swimming to allow future people to see it  too.
Spending time on glowing water will help your relationship to glow as well.  This will create a lasting memory for your sweetheart.  Unfortunately this isn't a free event, but it's worth the money (remember how much you saved on your flights and hotels, so splurge a bit!
El Yunque
Most people think they have to leave the USA to see a rainforest, but we're here to prove you wrong.  This place is a paradise on the Isle of Enchantment as it is known.  Plan some time to spend in the park, because you'll want to hike to some of of the 12 waterfalls that you can find in the National Park.  Bring along a swimming suit and a picnic, so when you hike to La Mina Falls, you can swim in the refreshing water after the long hike and enjoy your meal as a couple.   My wife was pregnant when we did the hike, which hopefully tells you that most people should be able to make it.
Spend the time to hike to the top of the Yokahu observation tower.  It not only offers splendid views of the ocean, and the rainforest, but gives you a moment to spend with your new bride (or groom).  It reminds me of those cheesy lines on the Bachelor when they're flying in a helicopter over the Matterhorn in Switzerland, and they say "I think I could fall in love here."
Old San Juan
If you love Spanish architecture, this is a great location for exploring.  

The gold route came from Peru, and was shipped up to Panama, where they trekked it across the isthmus, and the loaded it up again in Portobelo, Panama.  It had one last stop in San Juan before it made its final voyage to the Motherland.
San Juan was designed to protect the ships and the gold that the Spanish had looted from the Incas.  You'll learn that Puerto Rico was wanted real estate because both the English and the Dutch tried very hard to take over the island.
Explore the two forts, and the romantic downtown with the love of your life.  Sit down and enjoy Puerto Rican cuisine for lunch, and soak up the culture.  Plan on visiting a nightclub while you're in town if that is something you both love.  They are abundant in Old San Juan.
Visiting El Morro at night is a MUST do.  They light up the moat around the fort, which gives a very cool effect.  It just makes me think about how hundreds of years ago they probably did they same thing, which would intimidate the crap out of me if I was a ship trying to come into the harbor.  It's hard to explain, but it is something that I definitely recommend.
The Beaches
Most people dream about spending their honeymoon on a beach.  Puerto Rico has beaches for every occasion.  An article from Frommers outlines many types of beaches and what they are all good for.  It depends on what you want, but the secluded beach sounds the best to me….
Well, there it is.  A planned, yet cheap and exotic, honeymoon for you two.  Go and enjoy the Isla del Encanto.  Don't worry about the Spanish being a barrier.  Make that part of the adventure.  Many people speak English, and will be willing to help.  Make sure you bring along a GPS so you don't get lost.   That is a MUST do.