Hi everyone,
My name is Heidi and I am the intern for World Wanderlusting, and let me tell you how amazing this really is. I have study, searched, and discovered so many ways I can travel, not when I retire, but immediately with these guys' help. I recently planned my trip to France and I am going to break it down for you so you can see how you can go to France for $510.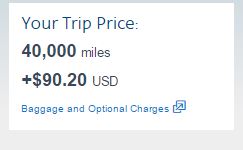 First off, lets look at getting to and From France. I will be flying into CDG in Paris and am booked to stay from April 19 to May 4.  I am going to use my Citi/AAdvantage Platinum Select in order to gain 50,000 miles and then only have to pay my taxes which is $90.20 round trip! I used 40,000 miles out of my 50,000 to pay for
flying in and out of Paris! How amazing! Now since this is my first time traveling to France I did decided to go big and spoil myself by using my Hyatt rewards and getting a two free nights in the Park Hyatt in Paris. 
After words I am going to stay in Auberge De la Baie for the night and then the following day go visit the breath-taking Mont St. Michel and spend a day or two perusing through the castle and all the nearby cities.
Some other cities and towns I will visit will be as follows:
Chateau De Chambord:


Lyon:


Avignon

Palais Ideal do Facteur Cheval:

Arles

Ventabren:

Marseille:

Paris:


Through Booking with Air BnB and my hotel cards I will only spend $420 on Hotels and $90 on Airfare! I can travel to France for $510!  What an amazing deal for two weeks in France. I cannot wait to do this trip. Where do you want to wanderlust? Let's Help you get there and not when you retire, today.