We've spoiled you.  Posts about 75k AA miles, 100k BA miles, and 50k Ultimate Rewards have you expecting more travel for your credit card applications.  We've set an unreal expectation – like dirty magazines do for men, and like Twilight books do for women.  It's made it so that an offer for 30k bonus United miles from the Chase United Mileage Plus Explorer card (after spending $1000 within the first three months) doesn't invoke the wanderlust like it should.
But you shouldn't just shrug it away.  There is some real value in 30k United Miles.  Because we like to do more than just tell you about the deals, we like to tell you what to do with them, I've worked up a special post to get you excited about where these freely-acquired miles will take you.
You could be in Anchorage, Orlando, or Cancun* this April (or many other dates) with the 30k miles from the United Mileage Plus Explorer Card.  I put that little asterisk on Cancun because it is a little trickier – you'd have to add a cardholder (which we generally don't recommend because you're better off to get the card separately for your spouse) or have a few United miles already.  If none of those destinations are alluring enough to you, then just check out the United MileagePlus Award Chart.
You see, using miles to book flights relative to paying outright (cringe) is exceptionally value-efficient when flying out of small airports like mine (IDA – Idaho Falls).
United Mileage Plus to Anchorage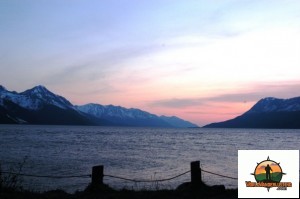 There is all kinds of Saver availability this spring, and there's never a bad time to visit Alaska.  Whether your interests are hunting, fishing, cruising, or just plain sightseeing, you'll love a visit to America's largest state.  Nicole and I went to Alaska in May a few years ago.  We visited a reindeer farm, took a one-day cruise out of Seward to see whales, sea lions, mountain goats and glaciers.  We hiked into the Kenai wilderness area and saw a black bear, and more moose and bald eagles than we could even count.  There's no way to be disappointed in a trip to Alaska – much less when you get it for free.
The flights I looked at would cost $781, but I can book them for 25k miles and $10 – serious value.
United Mileage Plus to Orlando
Ok, yes, go to Disney World and Universal Studios if you must. (Also, check out our very popular post about a resort near Universal Studios) But please don't stop there.  The white sandy beaches of Daytona await you.  There is more history in the city of St. Augustine than there is in the entirety of the State of Idaho.
The flight I looked at from IDA to MCO would run $690.  You're getting it for $25k and $10 – saving 5k United miles for your next opportunity.
United Mileage Plus to Cancun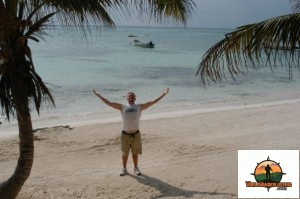 As I mentioned, this one is a little funky.  They want 35k miles to go from the US to Cancun, so you'll have to scrape together a few more.  But once you do, you are in for a treat.  If you want Mayan ruins, this is the place for them – from Chichen Itza to Ek Balaam to Coba or the seaside temple of Tulum.  If you want adventure, you've got the snorkeling wonderland of Akumal bay, monkeys and other wildlife everywhere you go, and swimming in cenotes (cave systems partially filled with freshwater).  We won't even get started on the food except to say "tacos al pastor" – a magical phrase that instantaneously starts a mouth-watering flood.
You'll have to spring for some taxes along with your 35k miles for a total of maybe $78, but that beats the $640 you'd pay otherwise.
As you can see, United's program doesn't lack for travel opportunities.  There's so much to do if you start wanderlusting with us and travel the world for free.
Other unique uses include:
Book inter-Hawaii (like Honolulu to Maui) routes for 5,000 points each way. (Partnership with Hawaiian Air and Island Air)
180,000 miles for an "Around the World" flight itinerary.