I just happen to have about 159,600 Chase Ultimate Rewards, and I've been playing with them the same way I used to count the nickels in my piggy bank as a child.  One of my little daydreams involves a train ride from SLC to Vancouver, with a one-way flight on return.
Let's face it, train travel in the United States isn't exactly the luxury it once was.  It isn't quick, either.  Yet, there's a place for it and if you've got a few of Chase's Ultimate Rewards lying around,  it may be a nice complement to a trip you're planning.
Transferring points to Amtrak is as simple as you could imagine. There are no complicated calculations because they transfer 1:1.  You'll have to set up an Amtrak Guest Rewards account first, and make sure you're ready to book before you move them over, because there's no transferring them back.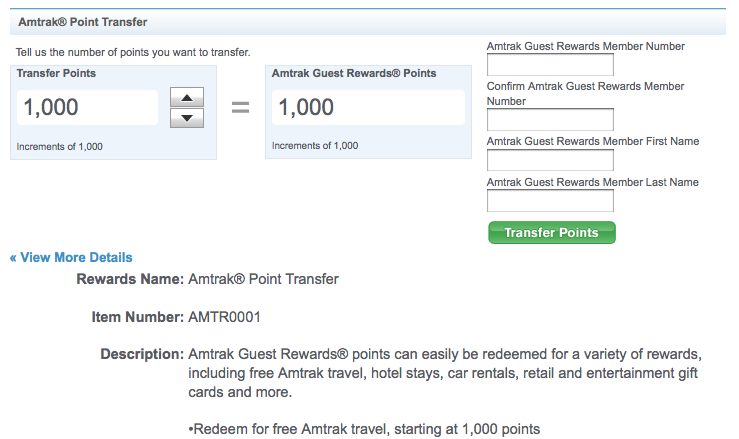 Redeeming points to book Amtrak tickets is also relatively simple.  They've divided their route map into 3 distinct zones.  Stay within a single zone and your one-way coach ticket is 5,500 points (4,000 if you stay within the northeastern sub-zone from Virginia Beach to Montreal).  If your trip will take you into a second zone, you'll be looking at 8,000 points and a third elevates the cost to 10,500.  All of those options still present quite the value proposition, though, when you consider that your UR points generally worth about .0125.
Essentially what that means is that you could travel from New Mexico to Washington or from Texas to Michigan for the equivalent of $69 in point value.  Now, being  Wanderlusters, you are used to shockingly cheap deals, but this is for real, ladies and gentlemen.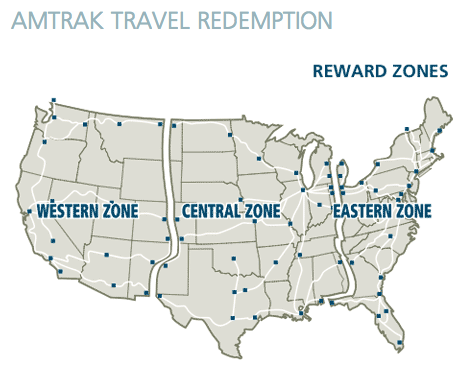 Does that sound like too long in coach? Splurge and spend 15,000 points on a roomette, where you'll enjoy meals included, climate control, reclining seats and fold-down beds. When you're talking about a couple of 15+ hour travel days, it doesn't sound like a bad idea.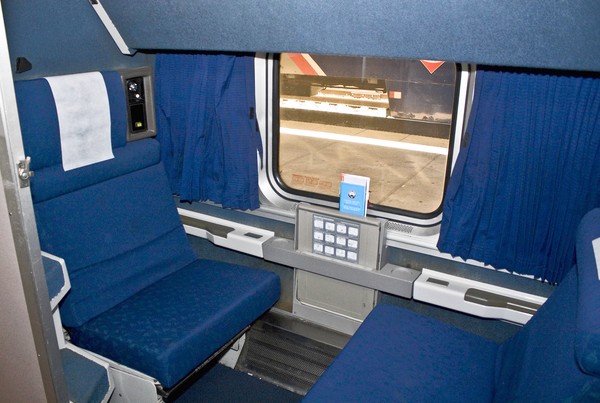 I could go on and on about some of the dreamy itineraries you could work up with these options – Boston to Virginia Beach, San Francisco to Glacier National Park (Montana), or Detroit to New Orleans. We'll  have to save those for another post.  If you're one of those poor souls who doesn't have a single Ultimate Reward Point to your name, take a look at one of these credit cards with UR bonuses and see if there is one that makes sense for you.  Thanks for train-wanderlusting with us.
How could you scrape together 40,000 Ultimate Reward points? I'm glad you asked, because it's relatively simple.  Apply for the Chase Sapphire Preferred card and meet the minimum spending requirement of $3000 in the first three months, and all 40,000 of them will show up in your account – you'll be well on your way.
If you have a business and could spend $10,000 on a card in the next three months, you might also want to look at the Chase Ink Bold card which will get you 50,000 bonus points and multiple-point-earning capabilities that make this the best travel-rewards business credit card available.