1. Visit the Napa Valley– Although I'm not a connoisseur of wine, I really enjoy watching how things are made.  Wine is fascinating because there are so many varieties that are all made in different ways. I've been to wineries all over, but I feel like the Napa Valley is a special place.
Many wineries offer free tours of their facilities.  Some charge for theirs but those usually involve additional services besides a basic tour.  On these tours they will explain to you how wine is made from the grapes.  They teach about the formation of the rows, how important roses are to the rows as well.  I didn't realize this until I had a tour of a winery once, but they put roses at the end of each row. If the rose begins to die prematurely they know that a disease could be potentially affecting the rest of the grapes.  It is like your front lines crew in a war.  They have the greatest amount of casualties. There is much more to learn about wine, so make sure you take a trip to the Napa valley.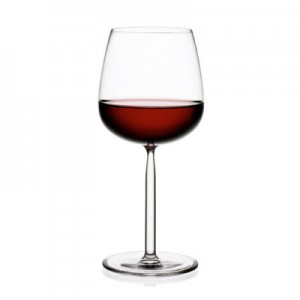 Most wineries offer a free wine tasting experience.  You probably won't have to designate a driver unless you visit all of them.  Most samples are simple, but yet allow you to try their particular brand.
I also really enjoyed the amounts of cheeses that were found in the Napa valley as well.  Wine and cheese have been a great marriage for hundreds of years.  Many wineries will offer samples of their cheeses as well.
Overall visiting a wine production facility is a great experience.  Even if you don't drink the wine it is good to learn about.  I've only been to the Napa Valley once, but it was over 10 years ago.  With my trip booked in August to San Francisco it will be exciting to see it again.
2. San Francisco Pier 39– This pier is great to enjoy as a couple, with a family, or even by yourself.  The seals that lay on the pier can entertain you for hours.  Sometimes they fight, but most of the time they just lay there.  The noises that they make will definitely bring laughter and memories to carry on forever.  At one point they probably used the pier for ships, but the seals have definitely taken over completely at this point.   Even watching the seals beach themselves on the docks can definitely entertain.
If it were just for the seals this location would be good, but don't worry, there is much more.  Shopping, restaurants, and attractions abound in the nearby neighborhood.  You're only a couple of blocks from the Ghiradelli Square which is a few blocks away.  Their chocolate is a great souvenir for any friends and family.
3. Alcatraz–  Welcome to the Rock.  This is a small island in the Bay that previously served as a federal penitentiary from 1934-1963.  During this time frame it had infamous prisoners such as Al Capone, Robert Franklin Stroud, and George "Machine Gun" Kelly.  During the years of operation there were 26 total attempted escapees in 14 total escape plans.  The majority of them were caught, but there are three people who were never found.
The National Park Service still runs tours of the island and you can see the old penitentiary for yourself.  You take a ferry to the island from Pier 33.  It would be best to get your tickets in advance because the tours fill up quickly.  There isn't any fee to see the island, but you must pay for the ferry ride to the island.  The seasons can change the rates, but they generally run about $26 per adult.
I've never done the tour myself, but might be doing it in July when I go to San Fran.  What has been your experience?  Is it worth it?
4.  Professional Sports–  Golden State Warriors (Basketball), Oakland Athletics (Baseball), San Francisco Giants (Baseball), San Francisco 49ers (Football), San Jose Sharks (Hockey).
Get your tickets in advance as the games are all popular.  With two baseball teams, one basketball team, a hockey team, and the 49ers you will have a sport to see for all seasons.
5. Muir Woods National Park–  This is an absolute MUST see close to San Francisco.  Drive north of SF over the Golden Gate bridge a measly 9 miles from town.  The redwood trees are some of the largest trees on the planet.  You can hike through the park and get a break from the business of the city.  It feels peaceful even though you aren't very far from the city.  Your children will never forget these trees!
Thank goodness people have been able to preserve this location.  It is a beautiful place.
6. Lombard Street–  This is known as the 'crookedest' street in the world.
Although the street isn't very long, it is a novelty.  The flower gardens are beautiful and the hedges are perfect.  It is kind like a slide that doesn't last long, but was fun while you did it.  We did a couple of runs when I was there.  Great thing to do!
7. Oakland Bay Bridge and the Golden Gate Bridge–

Just as it is known as the "City by the Bay" it is rightfully said.  San Francisco is a peninsula that has two bridges that connect it to Oakland(Bay Bridge), and then the northern portion of California (Golden Gate).  Both of these bridges are engineering masterpieces.
The Bay Bridge is a double-decker and has inbound traffic on top and the outbound traffic on the under side.  The Golden Gate bridge has six total lanes, but they usually aren't divided by three and three.  Normally the adjust the traffic flow to match the need.  In the morning when many cars are on their way into San Francisco they have four or five lanes into town and one or two out of town.  In contrast, at the end of the day they do the opposite and have more lanes going  out of town.  This helps with the flow of traffic over the bridge to keep cars moving faster.
Both of the bridges are breathtaking and a must-see for everyone.
8. China Town–  Get ready for the largest and most expansive China town in the world (Except for China proper).  You can find over 300 restaurants with all of the Chinese favorites like roasted duck and fried rice.  They sell gadgets, trinkets, purses, and everything else that you could imagine here.  If you ever wanted any type of Chinese souvenir, but didn't have the desires to visit the orient, this is your place.
The whole San Francisco Chinatown encompasses about 24 city blocks and had an estimated population of 100,000 in 2000.  I've been to Asia, and this place feels a lot like stepping into the Orient.  Although I've never been to China, it feels a lot like Vietnam to me.
Staying in San Francisco
Accommodations in downtown San Francisco are really expensive. Even if you are using points it will still require quite a few points from your war chest.  I recommend that you find something a little ways from the action to save your points for your next vacation.   Starwood has two wonderful properties that are Category 2 properties which use 3000-4000 points depending on the night.  Remember that the Starwood Preferred Guest® Credit Card from American Express offers a bonus of 25,000 Starpoints after $5000 in spending.  This would get you up to 10 weekend nights at either of these properties.
Four Points by Sheraton South San Francisco–  This is south of town and close to the SFO airport.
Four Points by Sheraton San Rafael– This Four Points is located north of San Francisco, so you would have to make quite a commute, but is a great location if you are visiting the Napa Valley and Muir Woods.
Remember that the Marriott Rewards® Premier Credit Card has no spending requirement and gives you 50,000 points and a free night at any hotel that is a category 1-4. These are two properties outside of the mainstream that might help those points stretch out a bit.
Courtyard Fairfield Napa Valley Area–  This is a Marriott Property only requires 10,000 points per night and is located between San Fran and Sacramento.  You could stay here after a day of enjoying the Napa Valley.
Fairfield Inn & Suites Oakland Hayward–  Located about 30 mins from downtown San Francisco and only requires 10,000 Marriott Rewards points as well.
Flying into San Francisco
SFO is the largest airport in the area and has flights from almost every US airliner and many other international airlines too.  It serves as a huge United Airlines' hub for the west coast.
Recently Allegiant Airlines started offering service into Oakland International Airport.  They are a Low Cost Carrier based out of Las Vegas, NV.  Allegiant focuses on a couple flights per week to each of its destinations and charges for everything.  Most of their flights go to Vegas, LA, Phoenix, and San Francisco.  They focus on underserved markets and put flights in those areas.