In the beginning, there was Southwest Airlines, and Southwest was built on the premise that it could offer discount flights, keep their planes fuller and minimize expenses, and still make a nice profit.  At one point in time, I did feel like Southwest presented value, but times have changed.
Today, I look to Allegiant Airlines (www.allegiantair.com) to quench my longing for value travel to leisure destinations.  In a little over a year, we've flown to Las Vegas twice and to Long Beach, California once ($90 RT).  Never have we paid more than $130 for a round-trip ticket, including taxes and fees.  Yes, is that totally off the hook amazing or what?
Their model is simple – they fly from small towns that are underserved in air travel to major leisure destinations.  Then, they try to up-sell you with everything under the sun – from priority boarding to hotel packages.  It's really quite brilliant, because even as cheap as I am, sometimes I indulge, just so that I feel like I'm not over-exploiting their generosity.
Allegiant really opens the country up to me, so I can only imagine what it does to places like Las Vegas, LA, Phoenix, and Orlando.  Thought their system isn't set up to do connecting flights, I often test out my options when plotting domestic travel.  One of these times I'm going to nail an opportunity to use Vegas as a hub and take advantage of something ridiculous like the $102 RT flight from Vegas to Shreveport, Louisiana later this month.  If you look at their route map, you can daydream about where some strategic use could take you very cheaply.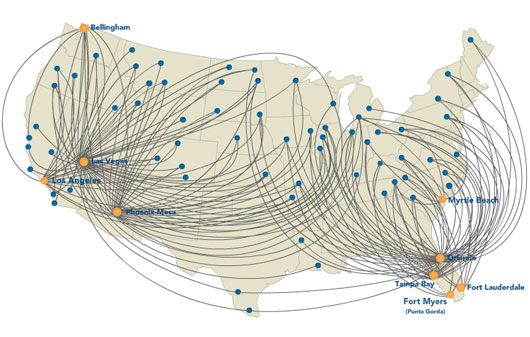 They've also announced that they'll soon be serving Hawaii, one of those destinations that has still managed to escape me. That will make things even more interesting.
Alas, every rose has its thorn and because you all are being trained, you already know exactly what it is.  You're thinking, "all these cheap flights are great, but we're wanderlusters who want to travel for FREE… show me the frequent flier miles!" Unfortunately such a thing doesn't exist for Allegiant.  The closest I can offer you is that in many cases, Allegiant vouchers are transferable, so there is a chance you might be able to buy $400 in credit for $300 or something along those lines.  For example, I did see that there was a post on the LV Craigslist for a $238 voucher for $150.
Because I'm tired of all of our boring posts without pictures, I'll also include some pics from our Allegiant adventures in hopes of spicing this one up a bit.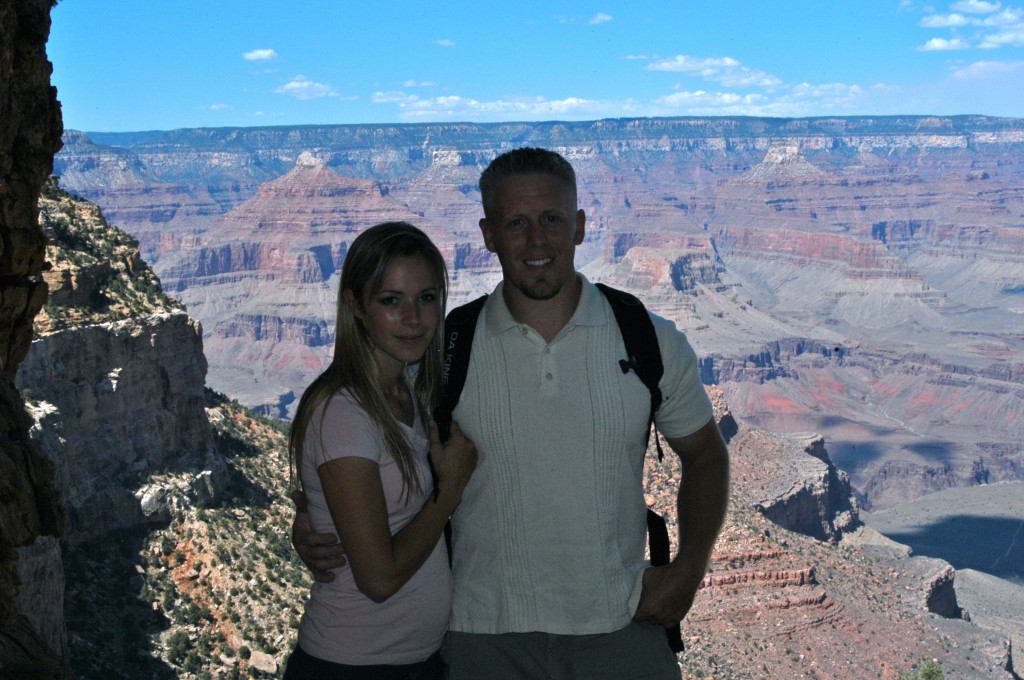 South Rim of the Grand Canyon on a day trip from Vegas.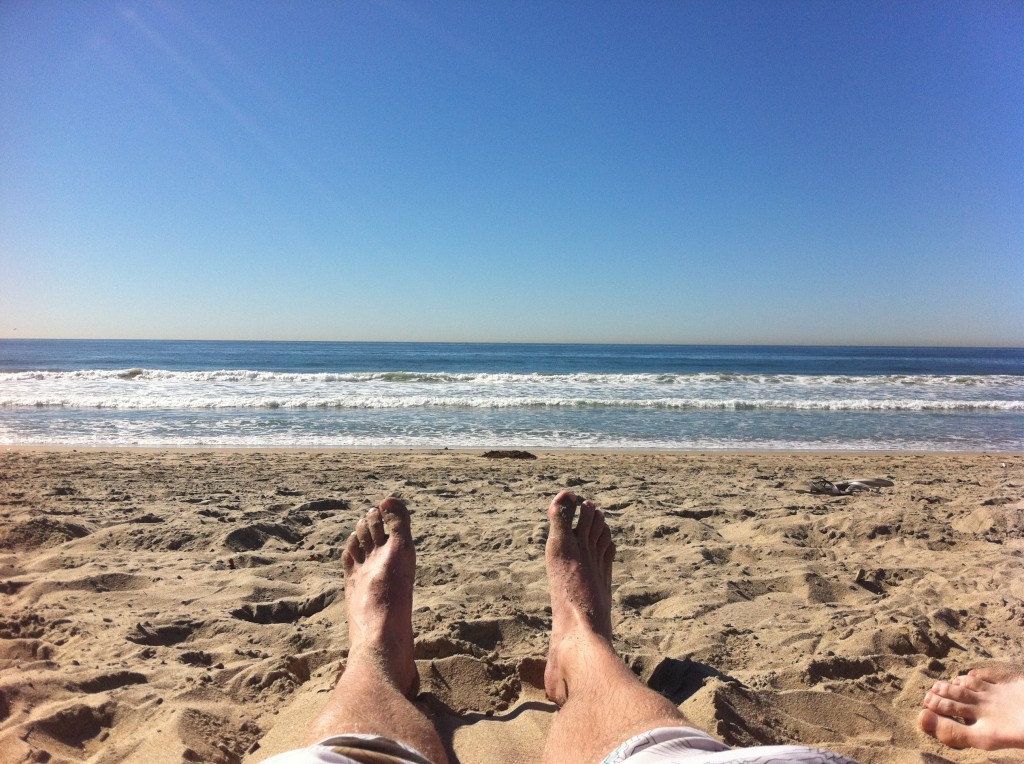 Manhattan Beach – Los Angeles.  Not a bad day for November.