The first credit card I ever signed up for was a Sprint co-branded card that allowed me to make long distance phone calls from college to home for 10 cents a minute. I thought that was a nice perk, but what really drew me in was the free t-shirt I picked up just for applying.
Today things are a little different.  The concept of a "long distance" phone call is a "long distance" from my mind.  My wife will attest that I have more free t-shirts in my closet than I do ones I've paid for.  I have applied for a few more credit cards… 28 to be exact, between Nicole and me over the past 3 years.  In the meantime we've accumulated more than 2 million frequent flyer miles and points.
With the points we've acquired this is what we've done so far:
We flew our family of six to Colombia for $574 out of pocket
We brought Nicole's brother to IF from Rhode Island for their sister's wedding
I flew to meet my buddy in Honduras for a scuba diving trip
Nicole and I went to New Orleans for a cruise
Nicole and four friends flew to LA for $5 each
I flew first class to and from Guatemala
We took the family to Panama for $261 out of pocket
We have stayed more than 22 free nights in hotels
We now have booked flights to Italy for $81/ticket.  We'll be staying 12/14 nights for free and won't pay a euro for a rental car.
And we still have 1.3 million miles and points ready and waiting.
If you believe the myths about credit cards, you'd assume that all of this has come at the cost of my credit score, massive interest charges, and loads and loads of oppressive debt.
However, none of those tragedies has happened in the slightest.  My credit score, like Nicole's, has vacillated between 760 and 797. I used to be able to say I had never paid a penny in interest… but unfortunately a recent miscalculation cost me $5.10 in interest.  Frustrating, I know. Today I have 16 open credit card lines, with balances on 2 cards – one Nicole uses for everyday expenses, and one I use for everyday expenses – both of which have less than $500 which will be paid in full before the due date.
I have accumulated zero debt because I, along with many other people – probably you included – don't use credit cards as "credit." We use them as purchasing instruments. We make only expenditures we'd otherwise make with cash and pay them off immediately.
My credit score has stayed strong because I've educated myself about credit – understanding that the most important factors in my score are whether I'm late on my payment (35%) and whether I carry a balance on the cards and how much that balance is relative to what is available to me (30%). Yes, applying for new cards and canceling them before the annual fee is due does affect my credit.  It shortens the overall average length of my credit histories (15%) and adds to recent inquiries (10%).
Instead of sobbing about financial woes, I'm wanderlusting! I'm empowered to think of things I had never expected to be able to do while being a responsible family provider. I'm daydreaming of how I have used and how I will use my freely-acquired points to plan amazing adventures for Nicole and me, and for our kids.
I'm not afraid of crushing debt, I'm afraid of the reef sharks I dove with in Roatan.
We're not scrimping to pay off debts, we're staying at this $400-a-night hotel in Venice.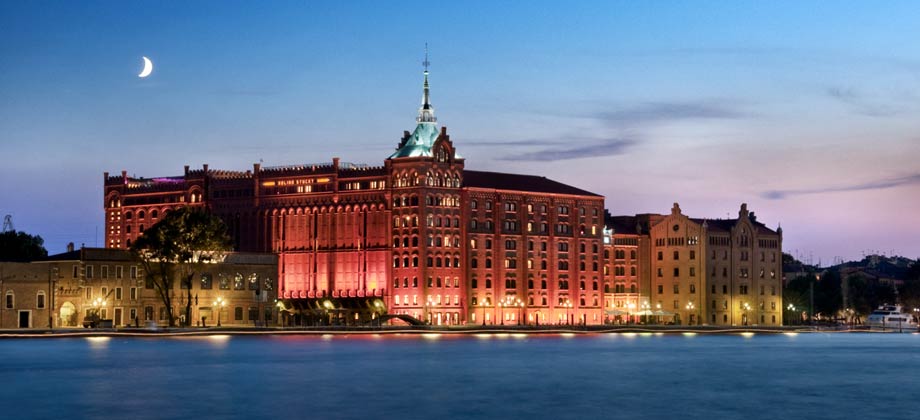 While his classmates study the rainforest in books, my son, Miles, took a guided hike through the rainforest with this guy, Anselmo, the village elder from the Embera tribe in the jungles of Panama.
Today I am like a man on fire – the world is my playground.  Obviously I still have limitations, but they are fewer and further between than I had ever imagined them being.
I put together itineraries that maximize the value I get from each award bonus from the credit cards I sign up for. While I once was willing to sign up for a card in exchange for a t-shirt, today I don't apply for credit cards unless they can get me at least $300 in value.  It's not uncommon for me to find ways to get incredible amounts of free travel value from a single card application.
The $81 ticket I booked to Italy with points I got from a single card? They would have charged me $1300 the day I booked them.  Today they'd want almost $1500.  If you think that's impressive, see how I made a plan to book 11 flights to 10 countries on a single credit card award bonus, or how a single card got my wife and 4 friends $5 flights to LA.
We've tried to categorize all of our "getting started" posts under the "How to Wanderlust" tab on this site.  Sheldon just did a great post on making the transition from accumulating miles to spending them. I'd like to now provide you with some resources to help make all of this work for you because I do want you to join in and play along with us.  I want you to inspire me the same way I've been inspired by other followers who are now teaching us teachers.
Where can I check my credit score?
Well, you actually have 3 credit scores – Experian, Equifax, and Transunion.  And rather than pull your score and have another inquiry, use a useful free service that generates a representation of the score – not the real thing, but something close.  To check your Experian score, sign up for www.CreditSesame.com and to check your Transunion score, sign up for www.CreditKarma.com.  Both are great, free services that help you better understand and manage your scores.
How do I manage all the accounts and not miss payments?
To begin with, if you still pay any bills with checks, envelopes and stamps, get yourself into the year 2013. Set up online access to all of your accounts and pay with direct transfers. I could never manage all of this without www.Mint.com – another free service that allows you to consolidate your account monitoring into one platform.
How do I keep track of my miles and points?
www.AwardWallet.com is how I track my mile and point net-worth – which, incidentally, is infinitely more exciting than my actual net-worth.  One time when I was a kid and I had $1000 in the bank, I withdrew it – just to see what it felt like to hold it in my hands.  Oh how I would love to have some kind of tangible representation of my points… for now, AwardWallet will have to do.
How do I know when my annual fee is coming up?
I do two things – I maintain a Credit Card spreadsheet on Google Docs, which I can access from anywhere.  I check in on it periodically and use it to determine when my hard inquiries fall off (2 years after applying).  I also set reminders on my Google Calendar – reminders that send me an email to alert me when I have a card that's coming up on an anniversary.
These are great tools to keep you on the right track as you begin to build yourself a travel nest-egg. Now and perhaps most importantly, we want you to SUBSCRIBE TO OUR BLOG.  Be a part of our army.  Shirk of the chains of the mundane.  Buck the notion that you can't travel until you're old and wrinkly.  We'll pipe you into every hot deal we're seeing.  We'll turn you on to amazing adventures.  We'll share stories from readers that will inspire you.  We'll help you wanderlust.
One of our most useful pages is the Frequently Asked Questions summary.  Take a look at that, too. Bookmark it.  Come back here often.  Share it with your travel-thirsty friends. Wanderlust every day with us.