This is a Sponsored post written by me on behalf of Aruba Tourism Authority. All opinions are 100% mine.
What would happen if you put the Netherlands a little closer to the equator, surrounded it with turquoise water, sprinkled in some palm trees and the white sand of the Caribbean?  Well, you'd have Aruba – that's what you'd have.
We had some WorldWanderlusting faithful tell you of their anniversary trip to Aruba a while ago, and ever since then, it's stuck in my mind of a place I need to get to soon.  I've been doing a little research and I can tell you that it seems to coalesce with all of the things that excite me when it comes to vacationing – culture, adventure, and a healthy dose of relaxation.
Culture
There's almost no time in the year in which there's not some kind of exciting cultural celebration in Aruba.  With the collision of native Arawak history and the Dutch traders who've stuck around for hundreds of years, there are Indian Caves and rich celebrations, along with interesting archeology and coin museums.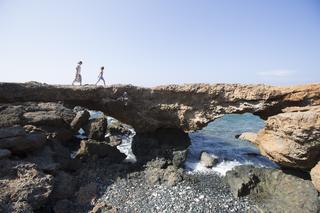 Adventure
The attractions are naturally highlighted by activities near the turquoise water.  You comb the beach and discover beautiful formations including natural bridges and then kitesurf, parasail, and snorkel until your heart is content. If that weren't enough, I even discovered a little bar where the nightlife activities are completed by a ropeswing into the ocean – a perfect "cool-down."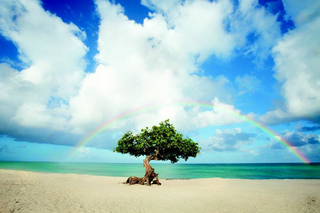 Relaxation
This video by a family who's made 20 repeat visits to the island seems to encapsulate the whole story. They rave about the activities, but their favorite seems to be not much more than simply relaxing.  This is a place where you can truly go away to get away. 
I talk to so many people who have their heart set on Hawaii, and while there are no doubt countless reasons to make Hawaii a destination, don't let the idea of Aruba travel slip by you.
There's no way you can be disappointed by the plethora of cultural sites, activities, and beaches that bring tourists back again and again.