vi·car·i·ous
[vahy-kair-ee-uh
s, vi-] adjective
1. performed, exercised, received, or suffered in place of another.
2. taking the place of another person or thing; acting or serving as a substitute.
3. felt or enjoyed through imagined participation in the experience of others.
One of my greatest regrets is not having embarked on some epic journey before launching into the life of kids and careers.  We've still managed to do some incredible things, but I've always had a bit of heartache over not having  backpacked a continent or two.
Luckily, I have younger brothers – the youngest of which is now on a 7-8 country tour of South America.  My first temptation is to feel jealousy, but then I see the opportunity to live "vicariously" through his travels.  After all, someday I will visit all these places and I may as well get a taste of them now.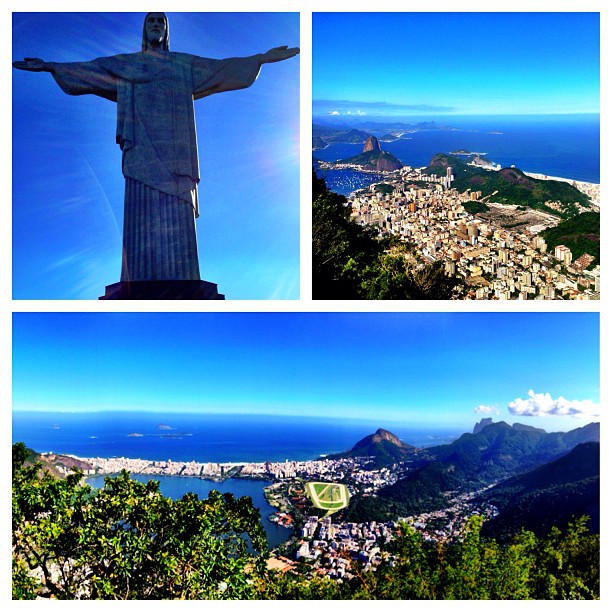 His travels will take him from Rio de Janeiro to Porto Alegre, then on to Montevideo, Uruguay.  He'll visit Buenos Aires and then take a free flight courtesy of British Airways Avios down to Usuaia – at the southern tip of South America.  From there, he plans to take a bus through Chile up to Santiago.  Another free flight will take him to Peru, where he'll see Machu Picchu.  He's contemplating Ecuador, but Colombia is for sure, where he'll also take a free flight from Bogota to Cartagena.  If I get my way, I'll make damn sure that he takes a sailboat from Cartagena to the San Blas Islands in Panama – something I see as a fundamental life experience.
[By the way, the best way to get free flights throughout South America is with LAN airlines – you can transfer miles from the Starwood Preferred Guest American Express or use British Airways Avios, as they partner with LAN].
In any case, I'm convinced that you'll want to keep track of his travels along with us.  Just follow @worldwanderlust on Twitter, or like us on Facebook and you'll be inundated with epic instagram photos from all over South America over the course of the next two months.  We're hoping that it will provoke your wanderlust… that's what we're all about.