You know what would be cool? It would be cool if an airline would give you a "companion pass," so that every time you fly, you could bring someone along.  That way instead of buying two tickets (I'm speaking metaphorically here – I wouldn't actually suggest that you spend money on tickets, right?  I mean, why do that when you have a plethora of points?) you'd only have to "points-book" one.  That would certainly help stretch your miles.
It's a pretty far-fetched idea, and no doubt if an airline did do something like that, they wouldn't let you get away with it for a full year… but man, that would be really nice if you could have it for all the rest of this year and next year, too.
And what would make it even better is if you could change your companion every once in a while… for you unmarried wanderlusters, you probably change up who you're dating every 6 months or so, right?  And for the married ones, sometimes we need to take trips with buddies, or family, too… right?  So, yeah, even if we could change the preferred companion like 3 times, that would be good.
It would be great if they had a lot of destinations, so we could really cover some ground… I mean, I'd like to get to Boston and New York.  I've heard Branson, Missouri is cool, and there's always something to do in Las Vegas.  Who doesn't want to go to Florida and California?
Sigh. That kind of thing is too good to be true, right? You ought to know by now that WorldWanderlusting is not about travel deals that are too good to be true. We're not here to tell you about contests to enter that you "might" "possibly" "just maybe" win.  We don't want to tease you with our great stories that you can't replicate. We want to deliver. We want you to come back to us with one-uppers that shock and awe us.

That's why we're glad to say that this "Companion Pass" idea is not a castle-in-the-sky. It is Southwest Airlines' loyalty program of the century. That's right.  Get yourself some durable suitcases.
How to get the Southwest Airlines Companion Pass
You're thinking, "Okay… which of my children do I need to sell into slavery in order to obtain one of these things."  Well, fortunately (and, to at least some degree, unfortunately) you won't need to abandon a child.  You can go about it the old-fashioned way and take 100 one-way flights on Southwest to qualify, or you can go about it in WorldWanderlusting style – by accruing 110,000 qualifying Rapid Rewards points.
How will you get 110,000 Rapid Rewards points, you ask? Well, you'll get them the same way you get many of the points we've instructed you to get… by using your carefully cultivated credit score to apply for credit cards, which you'll use responsibly until you meet the minimum spending requirement.  You'll make all of your payments on time and in full, and before long you'll be bathing in Rapid Rewards points.  All of this can be done without a grossly negative impact on your credit score.
There are four separate Chase-issued Southwest Rapid Rewards cards which are all presently offering 50k bonus points:
Chase Southwest Credit Card

Must spend $2k in the first 3 months – $69 annual fee not waived

Chase Southwest Rapid Rewards Premier Personal

Must spend $2k in the first 3 months – $69 annual fee not waived

Chase Southwest Rapid Rewards Plus Business

Must spend $2k in the first 3 months – $99 annual fee not waived

Chase Southwest Rapid Rewards Premier Business

Must spend $2k in the first 3 months – $99 annual fee not waived
Your strategy, now, should be to get two of these cards as soon as possible. Unfortunately it may not be as simple as just whipping out a plus and a premier.  From what I can gather, Chase has been reluctant to approve holders of the plus for the premier and vice-versa.  That leaves one of these options and the business card.  Don't fret if you don't already have a business – free-travel-guru Daraius of www.MillionMileSecrets.com wrote this awesome post about how to apply for a business you're going to start.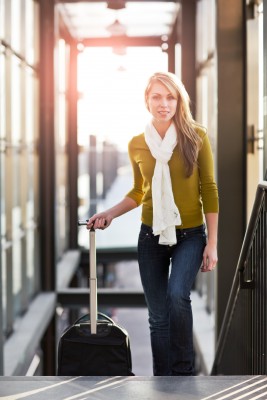 The next dilemma comes in the fact that Chase generally doesn't want you making more than one credit application within 30 days of each other.  You may be able to sweet-talk a customer service rep on the Chase reconsideration line and get a business card approved at the same time as a personal card, though.  Otherwise, spacing the applications out will also help you meet the minimum spending requirement without making unneeded expenditures.
A careful reading of the Companion Pass Terms and Conditions says that they'll issue the pass once the Rapid Rewards member has obtained 110,000 qualifying miles within the calendar year.  The companion pass will expire at the end of the next year (2014).
Assuming you haven't earned any other SW Rapid Rewards points, you'll still need to do some work to get to the 110,000 mark.  You'll have 104,000 (4,000 from meeting the minimum spend), so you may need to make some more purchases or take a flight to get there, but let's not kid ourselves – this is worth doing.
What do I do with all this free travel?
In the end, you'll have 110,000 points which translate to $1751 in free flights, on which you'll also get a free companion pass for a total of $3500! We're getting used to big numbers, but that is getting just downright silly.
The 50k bonuses on these cards don't last forever.  They seem to keep coming and going. I see this as one of those "don't hesitate" deals. The other worry is that the idea that points accrued from cards may eventually no longer qualify (gag).  That's why this idea feels like it has some urgency.
What do you have to think about now?
Where could the Rapid Rewards points and Companion Pass take you? Southwest's "Where we fly" tool.
Maybe it could be your ticket to one of these great free hotel loops we've written about recently:
Don't ever miss out on one of these amazing travel tips for WorldWanderlusters, subscribe to our blog by entering your email in the right sidebar.  We'll never sell your information.  We love you too much.