If you give your children nothing else, give them a thirst for knowledge and adventure.  Children who discover, dream, and dreaming, dare. 
I have four adorable children.  And because I have four adorable children, I also have four enormous Christmas wishlists.  Like I did when I was their age, each of them flipped through the Toys R Us Sunday ad, circling every other toy.  Add it all up and I think if I bought them all, I'd probably contribute meaningfully to China's GDP growth.
I'm not going to get them all those toys. It's not because I don't love them.  It's because I do love them. As much as I want them to have "things," I'd rather they have experiences.
I find old Christmas presents buried in the grass when I mow the lawn.  I regularly throw away pieces from the 100+ piece sets that have a habit of getting spread all around the house (don't tell Nicole).  I never buy name-brand batteries for the cheesy little remote control cars my kids have because they always break before they run out of power.
The fact is – most children's gifts don't last.
I suppose you could make the same argument about the experiences I provide for my kids.  Maybe they won't appreciate the view from atop the monolith of El Penol.  Maybe they'll be more enthralled by a fuzzy caterpillar while standing on the hollowed grounds of the Battle of Lexington.  Maybe they won't remember chasing hermit crabs through starfish alleys in the tidepools of Haystack Rock when they're older.
But the fact is that it will change who they are now.  My kids will better appreciate their blessings, having been in the 350 sq foot home of our friends, a Colombian family of 6.  I hope their imagination is fueled by hikes in Zions, Arches, and Canyonlands.  I'll bet they see things a little differently, now that they've stood in a grove of enormous redwood trees.
If you give your children nothing else, give them a thirst for knowledge and adventure.  Children who discover, dream, and dreaming, dare.  Consider this, the man who dreamt, designed, and directed the construction of the Suez Canal, Ferdinand de Lesseps, grew up on the stories of his uncle Barthelemy.  Barthelemy departed France at the age of 20 to sail around Cape Horn and on to California.  Alone, he made his way from California to Kamchatka, then crossed Siberia on a dogsled. With that kind of bedtime story, it's no wonder de Lesseps never met a challenge he didn't believe he could conquer. (I'm reading about this in David McCulloch's The Path Between the Seas: The Creation of the Panama Canal, 1870-1914).
I guess what I'm saying is just don't be content to give traditional gifts to your children.  We at www.WorldWanderlusting.com want to be a resource for you, so we're doing a giveaway that will make a perfect discovery-inspiring gift.  We'd like to send you big hardcover book by Lonely Planet, "The Travel Book – Cool stuff to know about every country in the world."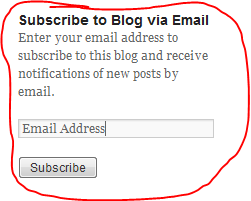 We've been trying to make it easy for our followers to keep up with us.  By far, the easiest way to stay piped into the travel tips we're sharing is to subscribe to our blog.  So now, we'd like you to scroll back up and type your email in the little subscription box on the right hand side of our site. That's how you'll enter to win.
Once we've had 50 people subscribe, we'll randomly choose 2 winners, so this is the kind of little contest you have a relatively high possibility of winning (1:25, but really when you consider just being a wanderluster itself is winning, it's closer to 1:1).
Also, please comment below and tell us where you'd like to take your children.
Thanks so much for wanderlusting with us.  If you like what we do, please share your favorite posts with friends on social media.