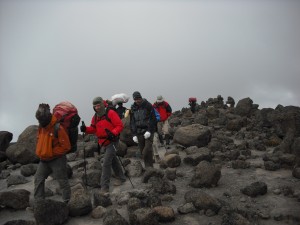 I have had discussions recently with far, far too many people who have neglected  turning business expenses into trip rewards for travel experiences. What they are failing to realize is that if you have at least $2000-$3000 a month in chargeable expenses, you should be taking a free trip every single year.
There are dozens of business credit cards that will give you rewards of various kinds – it's our job to sift through them and tell you what you need to do to maximize your earning and your usage. I'm just going to give it to you plain and simple: there is no better business credit card than the Ink Plus® Business Card. Not only does it give you 50,000 Ultimate Reward points after meeting the minimum spending requirement (which was just dropped to $5000 in the first 3 months), it also offers maximum flexibility with point usage and maximum value in point accrual. Let's just run a scenario and say that these are your average business expenses each month:
$500 in 2:1 fuel charges = 1000 UR
$400 in 5:1 office expenses/phones/etc. = 2000 UR
$500 in 2:1 hotel expenses = 1000 UR
$1500 in 1:1 other expenses = 1500 UR
With those totals, you'd accrue 5,500 a month, or 66,000 a year. Because of the flexibility of the UR program, there are quite a few ways you could use them.
Spend them like cash with a 20% bonus on travel purchases so that 66k is equivalent to about $825.  (This is an optimal way to use them because you'll accrue miles/points on whatever you book).
Transfer to United, Southwest, British Airways, or Korean Air. (Booking flights on Southwest and BA can sometimes use as little as 9,000 points for a RT flight).
Transfer to Marriott, Priority Club, or Hyatt.  (Book Priority Club PointBreaks hotels for 5,000 a night, and as little as 7,500 a night for Marriott PointSavers).
Transfer to Amtrak. (Travel within one of Amtrak's three regions is just 5,500 each way).

What could my Ultimate Rewards get me?
Book two roundtrip tickets to Panama. (This is what I did, and I'm going in January).
Book a multi-destination flight or two on Southwest Airlines.
Stay eight or more nights at Marriott hotels in Spain.
Book two flights from BOI to SEA (18k points), then cash out the rest of your points for almost $500 towards an Alaskan Cruise.
Wondering about something you have in mind?  Comment below and we'll make it work for you.
We are WorldWanderlusting.com and we want to help turn your business expenses into travel experiences with the Ink Plus® Business Card.