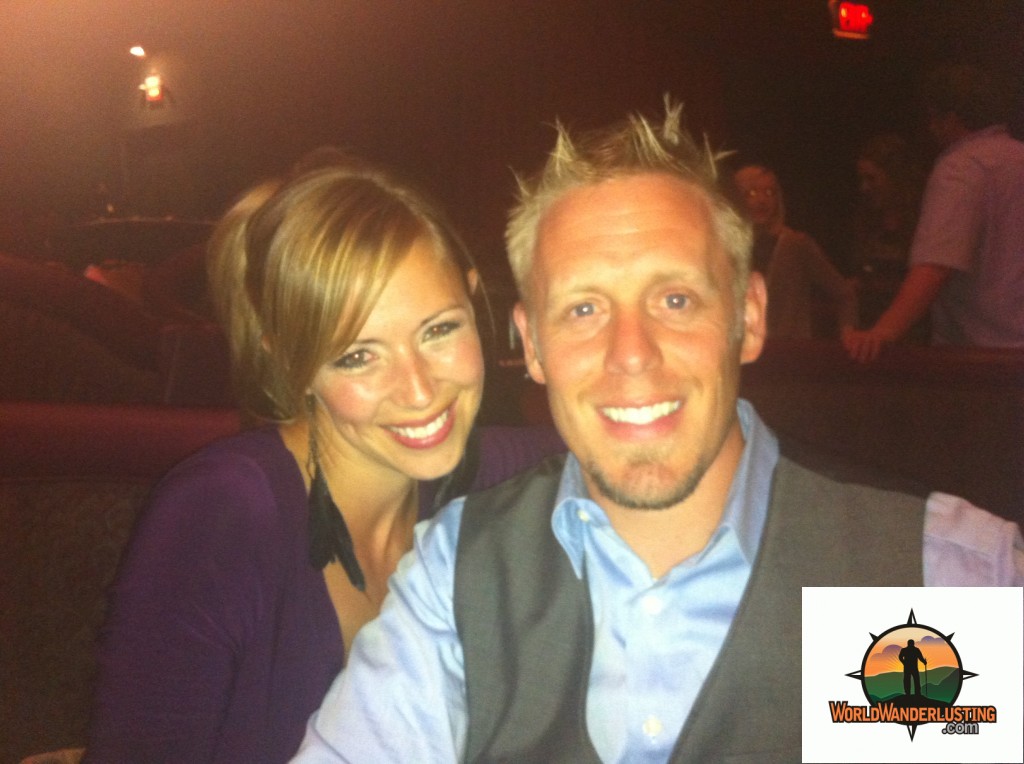 Just last month, my wife and I celebrated our eleventh anniversary. We met in a dance class at Boise State, and ballroom dance has always been an interest for us, though four busy kids and too many other hobbies have kept us from pursuing it as we'd like to.  So for our anniversary we decided we'd like to see the Dancing with the Stars show in Las Vegas.
We live within driving range and we figured we could use the time driving to talk about the things that 42 sippy cups, two t-ball games, and 8 books before bedtime a day don't really allow us to talk about.
While I could have stayed for free in a number of hotels, I opted to take advantage of an email special for the Palazzo 5 star hotel at $109 a night rather than spend my miles.  I wanted to stay somewhere really nice and try out a trick that I blogged about when we first started all this.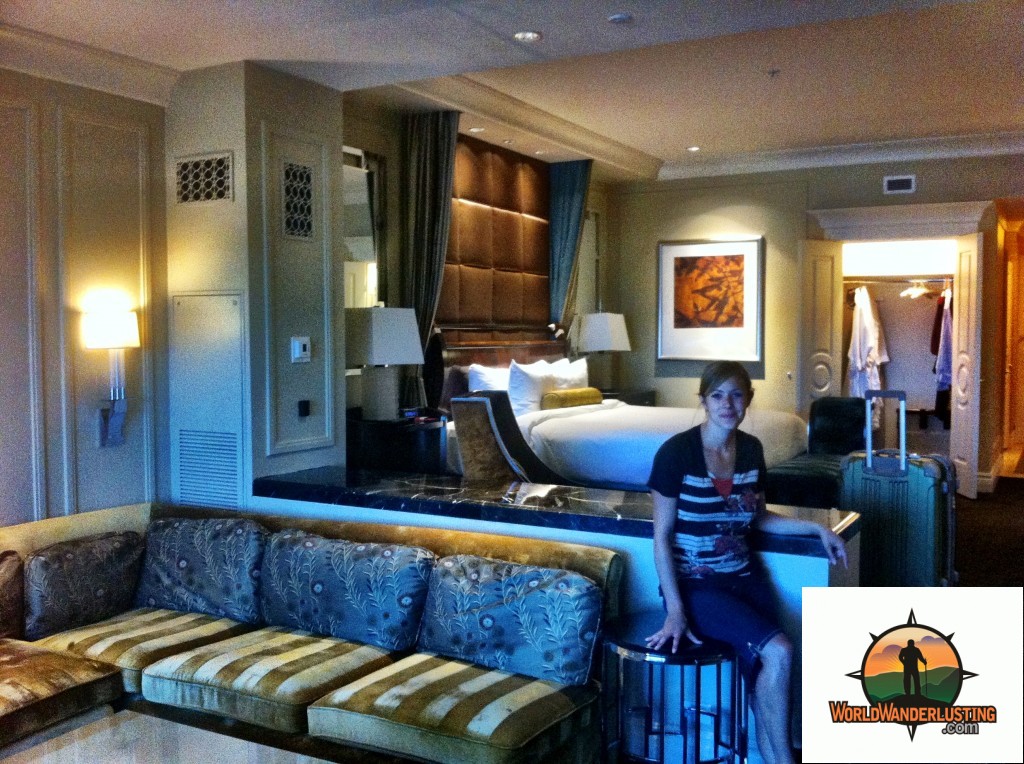 As we carried our bags to check in, I made a neat $20 sandwich with my ID and credit card. When we went to the counter, the gentleman asked if I'd like to upgrade to a view suite.  We expressed interest but balked when he told us it would cost $49 more a night. He asked for my ID and credit card, at which point I handed him the carefully-prepared  .  He slid the two apart and noticed Andrew Jackson peeking from between them.  That's when he thanked us for staying in the Palazzo for the first time and that he'd like to give us a complimentary upgrade.  He also dug deep and doled out four drink vouchers.
I'm not saying your experience will be the same, but I'd urge you to give it a shot.  We had three great days of lazing by the pool and enjoying the lap of luxury.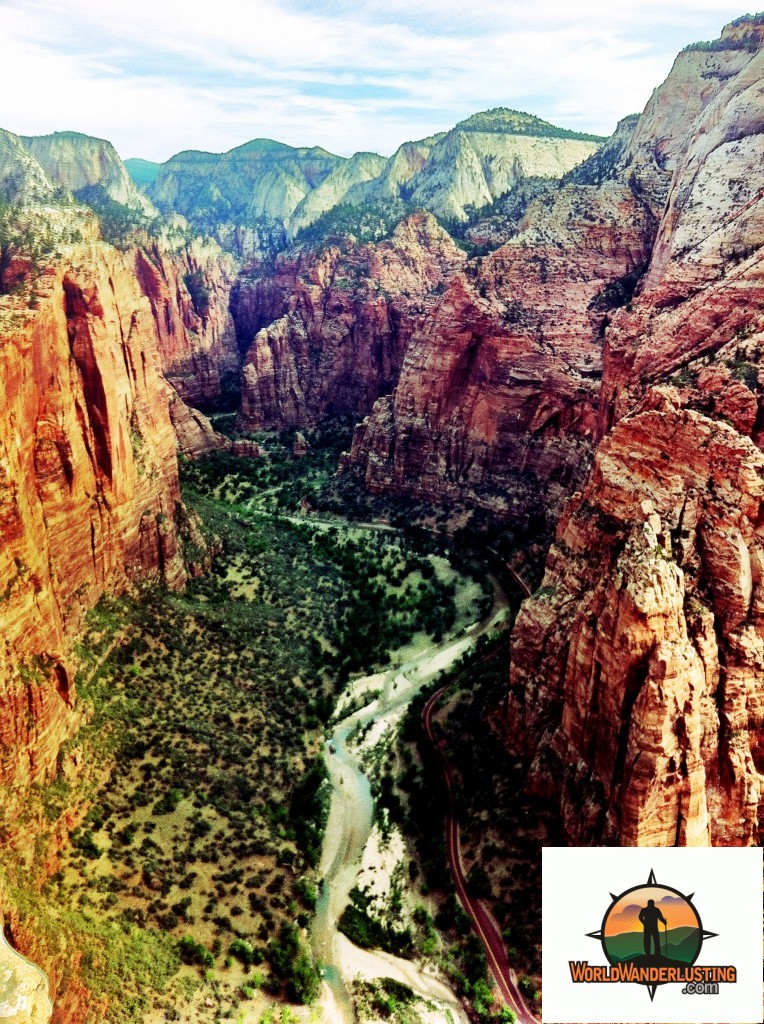 On our return we wanted to break up the drive a bit, so we stopped in to Zion National Park.  Inspired by a photo that was entered in our Travel Photo contest, we set out to climb to the top of Angel's Landing – an exhilarating hike along a narrow ridge with a rewarding view.  Natural beauty is hard to rival, and Zion has plenty of it… especially when it combines with Nicole's beauty.  I'm a lucky guy!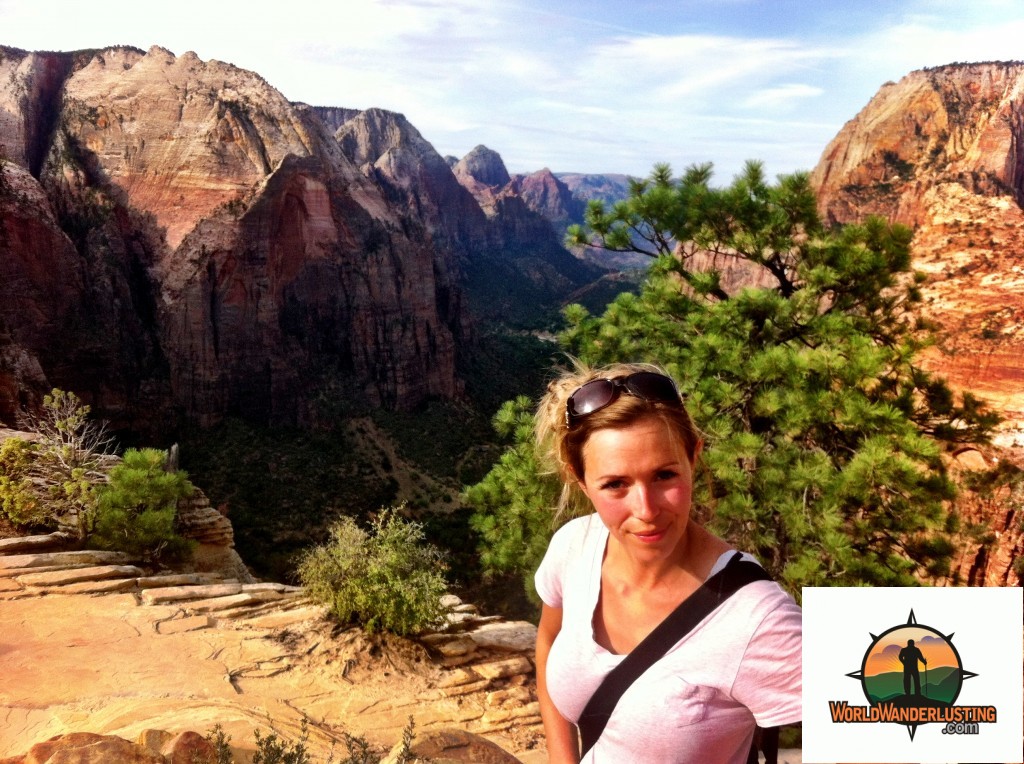 Chase Sapphire Preferred Card Offering up to 40,000 Chase Ultimate Rewards Points