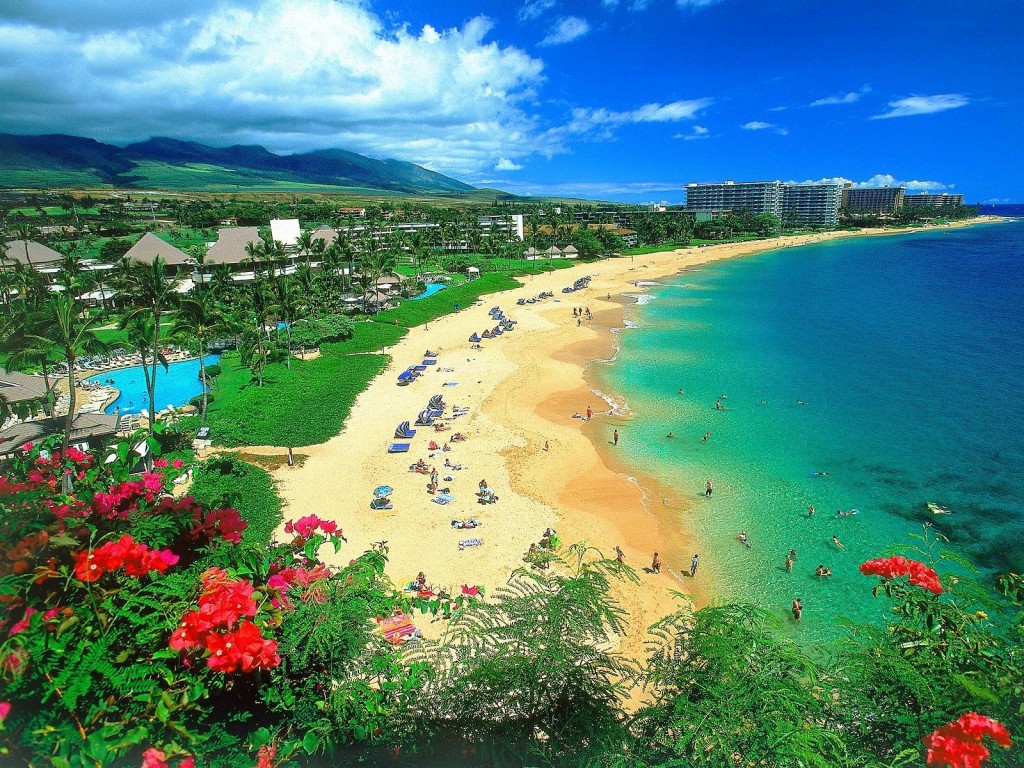 Hawaii.  It has all of the allure of crystal blue water, pristine sandy beaches, and dense green jungles with none of the worry about foreign languages, currencies, and customs.  I think that's why it is such a draw for so many people.  I'd love to convince you to try out some Central American and Carribbean gems, but if you're already dead-set on Hawaii (and you have every reason to be), then let us at WorldWanderlusting help you get there the way we like to get to places: freely (or at least close to it).
Not all FF programs were created equally, and some present value options for specific departure locations and destinations.  I scoured the options and mapped them out in a spreadsheet with pros and cons so that I could rank them (that's what any good equity analyst would do).
But before we get to that, I have to tease you.  After all, the idea here is to put the "lust" in "wanderlust."  Let's start with this video.  You don't need to watch the whole thing, just get a taste.

Ahh… yes… you watched it all, didn't you?  Mission accomplished, right? Your pulse quickened, didn't it? That's what we like to hear.  Now, things are about to get more exciting.
You know that the one thing we just can't stand to hear people say is, "I'd love to travel, I just can't afford it."  Here's how we eradicate that phrase – I have two solid options for you to get to Hawaii from the mainland US for free or close to it.  As you probably already know, what we like to do at WorldWanderlusting is show you how you can take advantage of bonus offers and promotions to build an arsenal of frequent flyer miles and points that will help you combat the monotony of life.
After reviewing the available programs and the bonus point promotions help you get them, I'd recommend these three options: 1) The United MileagePlus Explorer Card and 2) the American Express(R) Premier Rewards Gold Card.
Here's how I laid it out:
RT to Hawaii with Frequent Flyer Miles
Airline
Lowest Mile Redemption
Pros
 
Get them
Chase Ultimate Rewards
Points as cash ~40,000
All points from one card/Reclaim   miles as you travel/Ultimate flexibility
Ink Classic® Business Card Or Chase Sapphire Preferred

SM

US Airways
40,000
Get all points from one card/No minimum spend/5k mile discount with card
The US Airways Premier World MasterCard®
Delta
40,000
Flies to all   islands/Relative value for Skymiles
American Express(R) Premier Rewards Gold Card
American
35,000
Lowest   redemption/Good from American hubs
15
United
40,000
Flies to all   islands/Good from United hubs
United MileagePlus Explorer Card
Hawaiian Air
40,000
No blackout dates/All islands
Hawaiian Air
Alaska Air
40,000
Lots of   availability/Good from Delta hubs
Alaska Air
Allegiant
N/A  as little as $318
Cheap prices from Allegiant hubs – LAS, LAX/Could buy vouchers
www.allegiantair.com