Armed with loads of miles and points, my husband and I took a vacation to Panama in June and this is how we did it.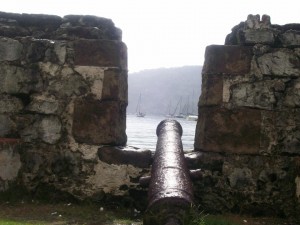 We flew on Continental for FREE, both of us got the Continental credit card (now United), which offered 50k miles), so we redeemed some of those miles and still have many left over.
The taxes ($65 each) for our flight were paid by the reimbursement program of our Capital One Venture card reward points (this card pays you 2 points for every dollar spent on any purchase, and gave us a huge upfront match based on the points we had in other programs). Is that technically tax evasion? Oh well…
Our Alamo car rental was also paid this way.
We stayed at the Houston Country Inn and Suites on a stopover en route to earn 44k free miles from the Club Carlson promotion going on right now (though it has since been reduced to 15k).  So that night would have cost us $90, but we also paid with our Capital One Venture Card (which was reimbursed) and earned 44k points for more free stays.
We stayed 3 nights at the Marriott in Panama City.  The 1st night was a FREE night stay for signing up for the Marriott Rewards® Premier Credit Card.  The other 2 nights were FREE for redeeming 10k points each night for 20k of the total 50k we received on our first purchase. If that sounds dreamy to you, you should have felt the sheets and comforter at this hotel.
We stayed 1 night at the Four Points Sheraton in Colon for FREE, we used just a fraction of the total of 25,000 bonus points earned from signing up for the Starwood Preferred Guest® Credit Card from American Express.
We stayed two more nights in different hotels for a total of $130 – a cost that was also reimbursed through our Capital One Venture Card.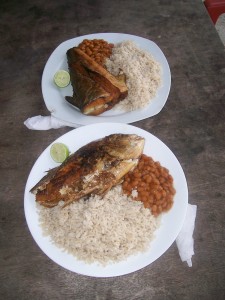 The most magical place and "expensive" night of our whole vacation was staying at Dog Island, in the San Blas Island Chain, which we actually had to pay cash for (blush).  It was $12 to enter the island area, $20 to catch a ride back from the island, $40 for our cabana, $60 for the RT boat ride, and $20 for a fresh fish dinner.  This island is sublime.  All you need is your bathing suit and snorkel, some food and water and you are in paradise.  I learned to snorkel here, but more importantly, I learned to forget the cares of the world – even if it was just for a moment.
As you can see, this was a dream vacation. (A dream in the sense that our out-of-pocket-costs were ridiculously low).  All we paid for was food (which is very cheap in Panama, most meals were between $5-7 for both of us combined), the San Blas area($152), gas money, and our car parking at the airport ($67).  Yes, the single most expensive item was the cost of parking.  How can that even be possible?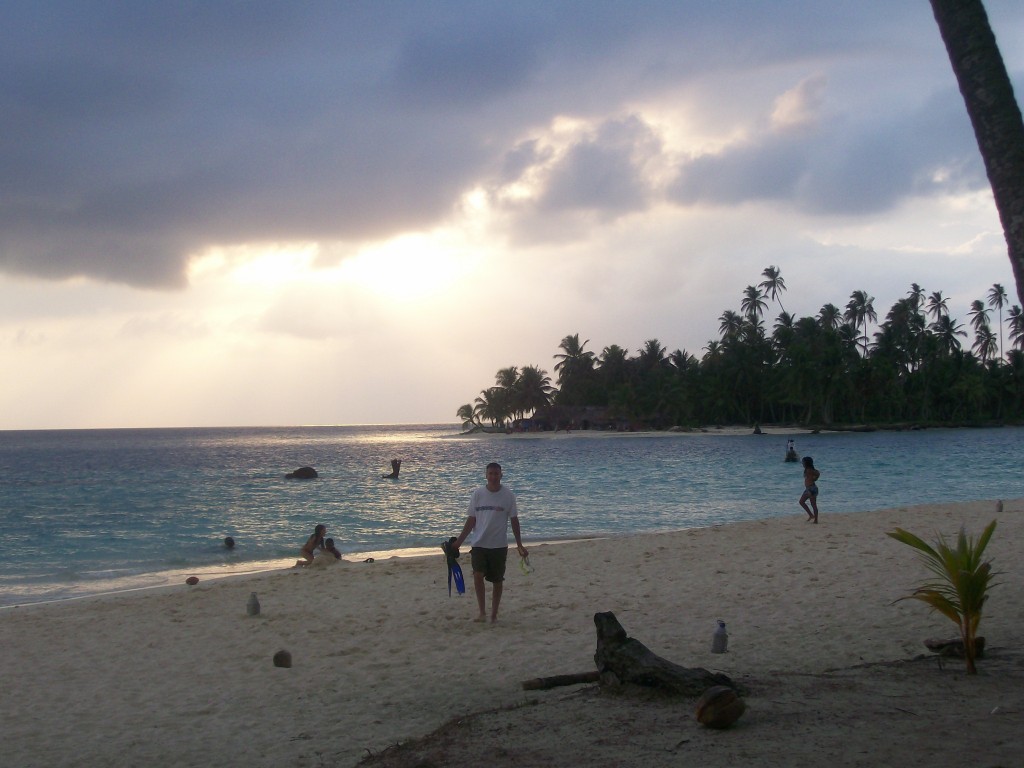 We've never been the kind to abandon travel for the expense.  We've found ways to make it work, and taken our family to incredible places, but WorldWanderlusting has shown us a whole new way of seeing the world.  If you have never been to another country, get your passport and take a small vacation to Canada to get comfortable being in another country (Banff National Park, Jasper National Park, Edmonton Indoor Water Park are all amazing).  Then take a cruise to see more countries.  Then take the plunge and head to another country for a week.  Culture is waiting for you, memories are waiting, adventure is waiting… but they won't wait long.
We hope we inspired you to take a "cheap" dream vacation… I know we inspired ourselves.
I love wanderlusting,
Amy