Hello the TBEX Conference at Keystone Mountain Resort in Colorado.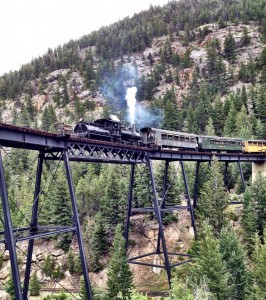 We are meeting some absolutely amazing people and have been inspired by incredible stories of interesting stories to unique places.  Just a sample?  We met a couple who took their two 10-year-old children on a bike ride from Alaska to… get this… Argentina!   We met an expert on Mayan Culture, a mom of 4 planning a three-month road trip, and a couple that spent 3… freaking… years… in Asia.
Needless to say, we are in heaven. We spend the bulk of our lives thinking about places we'd rather be, but there's no place in the world I'd prefer to be at the moment.
Rather than try to encapsulate everything we do, and articulate our niche (which we're still developing), we figured we would post some links to our favorite and most successful posts.  Some of them may not be entirely timely, but hopefully you find something you enjoy.