You've seen them – episodes of the grossest kinds of atrocities, people buried in mounds of their belongings, garbage, or both. I'm a bit of a packrat, but thankfully I don't have that kind of problem.  My problem is of a slightly different variety.  I hoard travel points and I have a problem.
I hoard frequent flyer miles and points.  I can't get enough of them.  Like a garage-saler that picks things up just because they're cheap, I spend my free-time, and (shamefully) some of my not-so-free time accumulating points I may never use.
I am not ashamed.  I wrote a few days ago about a high-school teacher of mine who picked up pennies while jogging.  The truth is that the fools are those who let the opportunities pass them by.
I had always been a point collector, but I crossed a line about a year and a half ago when I started "risking" my credit score to get American Airlines points.  I know, I sound like a junkie who shared needles to get a high, and that's actually another good analogy because I pretty much am a junkie, and I do get high…
But it's hardly been a dangerous habit.  My credit score was 799 about a year ago when I started tracking it with CreditSesame.com  In its "depths," as I zealously applied, it sunk to 767, and now I'm comfortably floating around 788.  My wife's has followed a similar pattern.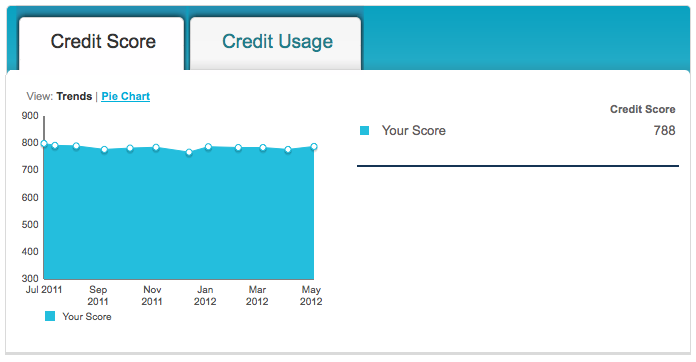 In the meantime, oh the things that I've done.
I flew my brother-in-law from Rhode Island to Idaho Falls for 35,000 Delta Skymiles and $10.
I went to Honduras and dove with sharks for the same "price."
I've stayed 11 free nights in hotels.
Nicole and I went to New Orleans for 50k United miles and $20.
And together with Nicole, we still have about 769,800 pocket-burning points kickin' around.
The problem has come in that I'm finding myself preferring to get more points over spending the ones that I have.  I feel like Pablo Escobar who had to bury cash from the drug trade because it was coming in faster than he could spend it (and it's not like he wasn't spending it at a good clip).
I am making some headway, though.  I've started to cut a path through the clutter.  I used the freaking amazing opportunity on some cheap flights to Panama combined with some Ultimate Rewards points to book a family trip that's got me feeling like I'm trying to reinvent myself as a Latin-American (our 2011 trip was to Colombia).  I'm using some freely accumulated Club Carlson Gold Points to lock down a hotel in Tampa during the Republican Convention (where the cash price for the hotel runs a cool $311 a night).  Do you see why I can't help but bring in the drug metaphors?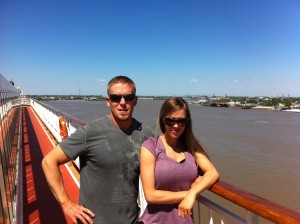 I've got to tell you that I'm excited to be doing what we're doing.  Some of my closest friends still haven't grasped the WorldWanderlusting concept, but it's coming.  More conversations are tending to turn to travel, something I gladly accommodate.  I don't mind being known as the guy that will help people plan vacations… in fact, I love it.
Brad and Nicole aboard the Norwegian Spirit
If you're looking at doing several short-haul flights from major airports, you have until June 7th to get yourself in on the bonus points from the British Airways Visa Signature Card®.