I remember it like it was yesterday… it was April of 2008 and we were driving back from Boise.  Sheldon called me up as we were crossing the Arco desert.  "Dude, I ju——————kets to  Panam——————— American Air———-June for $230!!!" Those long dashes aren't  mistakes, they're my phone cutting out (I have AT&T).  I started to respond to probe for more details and I dropped the phone call altogether.  I looked over at Nicole with a sly grin as I held my phone up to try for a better signal. "I think my brother's trying to tell me that he found insanely cheap tickets to Panama…"
She knew exactly what that meant… and by nightfall they were booked.  June isn't optimal for leaving Idaho, but a nasty snow flurry bid us farewell and we had an amazing adventure through Panama for 9 days.
Now this was pre-WorldWanderlusting days when we actually had to pay for plane tickets – but that was a I price that I was glad to pay – the kind that just doesn't come around very often.  In fact, I'm not sure we'll ever see a deal like that again, but we are seeing something comparable at this exact moment – and there's no telling how long it will last.
We always fly out of SLC, but if you live near an American Airlines-serviced airport, you may be able to swing something as good.
If you're ready to go, get this puppy booked and then tell us about it.  My plan is to use Chase Ultimate Reward Points – Does that mean the 50k UR points you got from the Ink Bold® Business Card equate to 2 RT tickets to Costa Rica? Ummm, yes.
If you're thinking, "What would I do in Panama?,  boy, I have a treat for you!
Things to do in Panama
Miraflores Locks – the Panama Canal
Yes, the marvel that is the Panama Canal.  Few people know that the engineering marvel is more God than man, more lake than it is canal.  Yes, it's still among the most impressive human feats in history, but it wouldn't be possible without the lakes and the locks – the means of getting boats into the lakes.  To watch it in action is simply amazing.  Massive ships like this Disney Cruise ship in this video are lifted some 25 feet in a matter of minutes.

San Blas Islands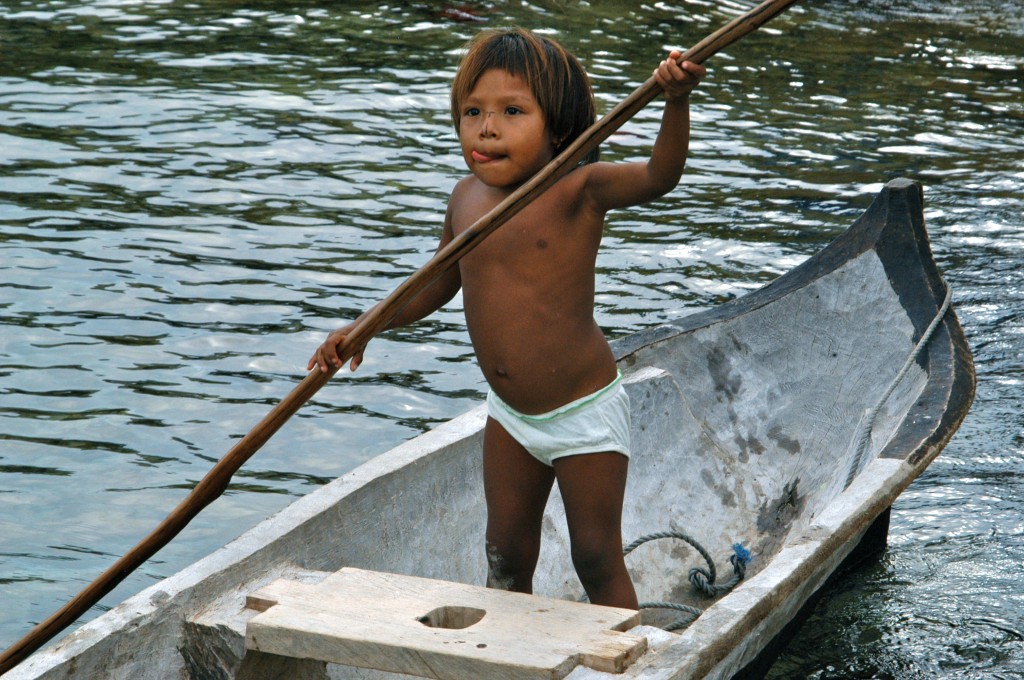 This experience is quite literally just as "don't miss" as the canal itself.  Nowhere on earth have I felt so transposed as on the 365 islands that compose the San Blas Archipelago.  The Kuna Yala indian people are unique in the maintenance of their culture despite globalization.  Only the fact that they expect a dollar for every photo you take betrays their modern tendencies.  White sand. Turquoise water. Uninhabited islands so close you can swim between them. Yes.
Portobelo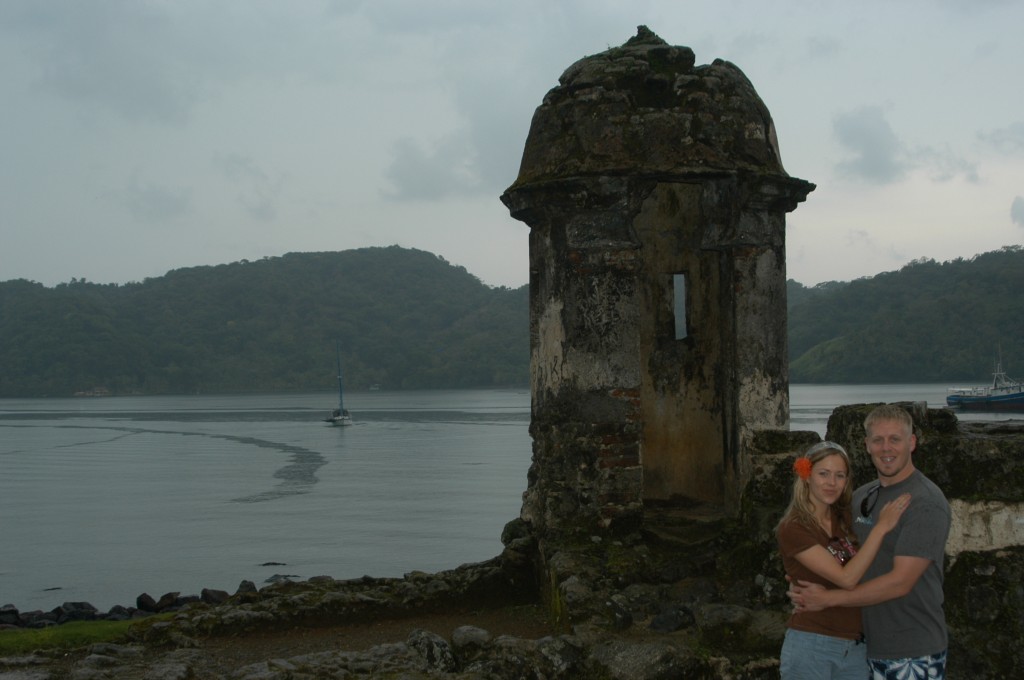 Before there was the Panama Canal, there was the Golden Road – the footpath whereby the Spanish carried Peruvian gold and silver across the narrow isthmus to send back to the old world.  The footpath ended in Portobelo bay, where cannons protected ships as they were loaded.  Sir Francis Drake so loved the place that he was buried in a lead casket there. I think you may just end up feeling the same. If this sounds familiar, it's because we've raved about Portobelo before.
Parque Metropolitano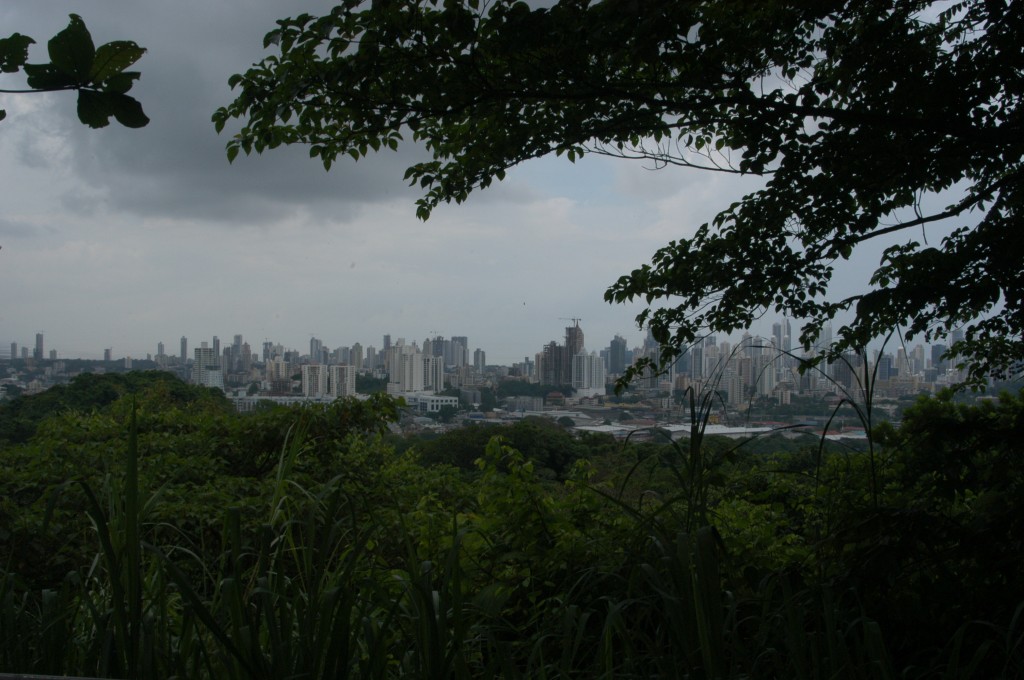 Just outside Panama City lies a wildlife preserve where I discovered one of my true-loves in life: vine-swinging.  Yes, there's a little bit of Tarzan in me – and Parque Metropolitano is a great place to let it out.  Once you reach the top, you'll have a breathtaking view of the city on one side, and a thick jungle on the other side – the only exception being the spire of the LDS temple rising from the lush greenery.
San Felipe District – Panama City
You won't find me recommending much in the city – not that it's not great, just that I'm not a city kinda guy, but you must see the old city – the "casco viejo."  It's a taste of what used to be… colonial architecture, remnants of what was a pivotal city in the history of the world.
El Puente de las Americas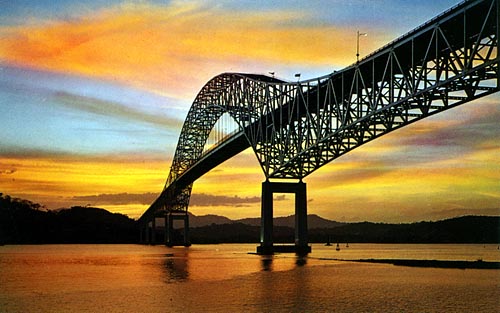 With the forgivable exception of stalling out in the thick of the Darien Jungle, the Inter-American highway stretches from the northernmost parts of Alaska to the southernmost parts of Argentina.  North and South America join at the Puente de las Americas – a bridge that I'm regretting not having put into my post on the most amazing bridges in the world.  See it.  Love it.  Tell the story.
Peacock Bass Fishing
I am not a fisherman.  There are few things I find less amusing than waiting for fish to bite.  But from what I understand, Peacock Bass fishing is a little bit of a different story.  They are as aggressive as fish come, and come in a splash of rainbow colors that evokes their name.  Gatun Lake is chock full of them and they are there for the taking.

Chagres National Park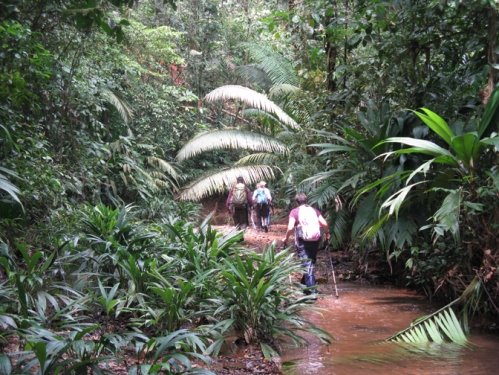 Chagres is home to an astounding amout of wildlife – including various species of monkeys, Tapirs, Sloths, Crocodiles, Jaguars, and other jungle inhabitants.  There are lush mountains, whitewater rivers, and the Embera Indian tribe – all impressive in their own right.  If those aren't enough re-trace Camino Real with Ancon Expeditions.
I hope you're inspired.  If you're still unconvinced, browse through the other pictures I just felt like I had to upload to help tell the Panama story.
As I mentioned, I'm booking my Panama flights with Ultimate Rewards like the 50k you can get with the Ink Plus® Business Card.  We hope you enjoy wanderlusting with us.  Please remember to use our links when you finally do get to the point to where you can't take it anymore and you must start booking some of this sweet action.
See also: Eight Great Days in Costa Rica