We've found a way to get your family of five from SLC to LAX(Los Angeles) for $95. No, not $95 each – $95 total! Now, before you drift off in thoughts of Disneyland, Hollywood, and the beach, let me explain how this is possible.
The British Airways Credit Card will give you a bonus of 50,000 Avios points upon approval. You might be thinking"British Airways, flying to Los Angeles from SLC, is this guy crazy?," but British Airways is a partner for American Airlines, which means you can use those miles to fly on an American Airlines flight. Flying direct from Salt Lake to Los Angeles only requires 9000 Avios Miles round trip! You could easily load up the entire family, only spending 45,000 of your miles. This credit card does require you to pay a $95 annual fee, and you must pay it for at least the first year. To make it even sweeter, for a limited time, you'll get 25k more Avios if you spend $10k in the first year on the card, and 25k more if you spend a total of $20k. That means it's possible to have a total of 11 free flights from SLC to LAX.
(Please remember that an individual who has applied for Chase credit card within the past thirty days will likely not be approved for a second card).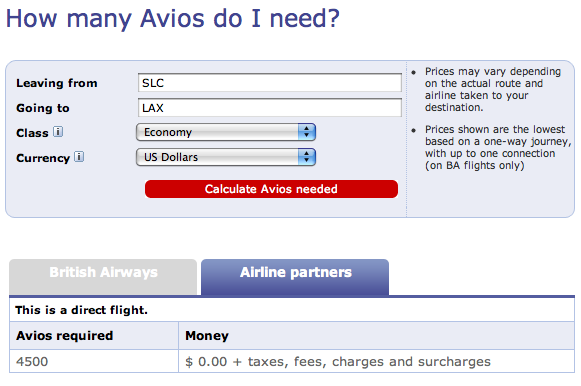 Pack everything tight in a few carry on bags and avoid paying the ridiculous $25 each way to check a bag. Plus you'll want to pack light to fit in a more affordable option for your rental car – something you can pick up for as little as $20 per day since LAX is such a popular hub.
Autoslash.com is a great website to use for booking a car rental. You tell them where you'll be renting the car and the book you the lowest rate available. If for some reason the rates drop or a coupon comes out they automatically rebook your car rental at the cheaper rate. I just saved $60 last week when they emailed me and told me the rate for my tour of Alpine Europe had dropped.
So we've covered the airfare for five people and a car rental and you've only spent $300, if that. Add a tank of gas and you're still only kicking up around $360. That leave plenty of money to eat out a few times, find some affordable hotels, and see some of the sites.
Here are Eight Great things to do in LA:
1. Disneyland
This is always the obvious answer of what your three children probably want to do in Southern California. Somehow Disney's subliminal messages control all children and encourages them to beg their parents to make the pilgrimage to the land of Mickey Mouse. Look on www.Craigslist.org to find discount park-hopper passes, but, as always when dealing with Craigslist, watch out for scams.
2. Solvang, CA: Denmark in the USA
This is as close as you can get to visiting Denmark without actually flying across the Atlantic. If you have a Danish heritage in your family then this place is a must-visit. This town is designed architecturally and culturally like a piece of Denmark itself. It is located about 140 miles north of Los Angeles – it could be part of a great beach and mountains loop through Malibu and Santa Barbara.
The list of activities in this city is endless. Enjoy the culture of the Danish people, eat unique foods, be transported to a different world. There are over 150 shops you can visit and see products that are made by Danish people. Your children will really have a great cultural experience.
3. Watch a Sitcom (not from your couch)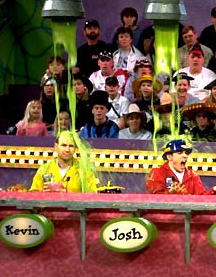 "Audiences Unlimited" can get you more tickets to a greater variety of TV show tapings than any other single source – over different 60 shows. They can get you tickets to almost every situation comedy made, plus a number of talk shows and game shows. If you're looking for tickets to any particular TV show, this is usually the place to call first."
Visit their website to learn more about how you can attend the taping of your favorite TV show for FREE. There is no cost, but the tickets are usually in high demand and the supply is limited. Watching a live taping of your favorite TV show could be part of a memorable vacation to Southern California. Most shows require that the attendees be over 16, but shows like "Figure It Out" by Nickelodeon only requires a minimum age of 10. Look through the available shows to find one for you and your children. Plan ahead because the tickets are free and they go quickly.
4. Take a short Cruise to Catalina Island and Ensenada, Mexico
Ok, this might push you over $1000 on your vacation, but just might be what you're looking for. Carnival has a short three-day cruise that visits Catalina Island and Ensenada, Mexico. Although neither of these sights are breathtaking, being on a cruise is a very fun experience. It isn't that often that everyone dresses up fancy to eat dinner. Once you've paid for your cruise tickets you can get by with very few other expenses. You've never had such good customer service anywhere else. Three words: endless ice cream.
Once you arrive on Catalina Island you can explore almost the entire island by renting a golf cart. Drive up the steep hills to see the breathtaking views of Avalon, or visit the home of Mr. William Wrigley who purchased almost the entire island in 1919. Golfing is also a popular activity on the island, but can get rather expensive too, so if you're on the budget you can opt for snorkeling if you bring your own gear or just a romantic stroll down the streets with pretty colored homes.
Ensenada is not the most scenic destination in Mexico, but offers some fun activities. We opted for a rental car where we loaded up the entire family and visited two destinations in one. Many people opt for "The Blowhole, or in Spanish it is known as "La Bufadora." It is overran with locals trying to sell you everything from tacos to banjos. Go for some delicious tacos and try the churros while you're there too. The blowhole isn't anything spectacular, but it is a fun place to visit. Many other visitors choose to see the famous wineries. Most will give free tours of their grounds and explain how the wines are made. Even if you don't drink alcohol it is interesting to learn how things are made.
5. Hollywood Walk of Fame
For all of the movie star buffs, this is a great location to visit. There are over 2400 stars whose names have been immortalized by the bronze stars that cover the 15 blocks of Hollywood Boulevard. You can see the entire list of stars on the Wikipedia page about the Walk of Fame.
You will find mostly actors and actresses, but there are cartoon characters, astronauts, directors, and others who are spread among the other movie stars. So whether it's Michael Jackson, Sylvester Stallone, or Mickey Mouse you're looking for, this is a free activity that the entire family can enjoy.
6. Take me out to the Ballgame
Being in Southern California, you will always be able to find a sports game on. Book your trip around the Anaheim Angels and watch them play against the Detroit Tigers. Your beloved Kobe Bryant is still playing for the Lakers, or who doesn't love College Football?
Most sporting events have economical tickets even if you have to sit in the nosebleed seats. Scalping tickets is easier and cheaper than most people think. Always compare the tickets with others to make sure they aren't fabricated. One time I purchased a box seat from a scalper for $10. You better believe I was in the box above home plate eating free hot dogs, nachos, and caramel apples.
7. Visit the Beach
It doesn't matter whether you're at Redonodo Beach, Huntington Beach, or Venice Beach they're all a piece of paradise. This is usually a low-cost activity that requires some snacks, swimming suits, and a good book. Let the kids play in the ocean while you sip your ice-cold lemonade and enjoy a good book. Your next vacation doesn't feel too far away now, does it?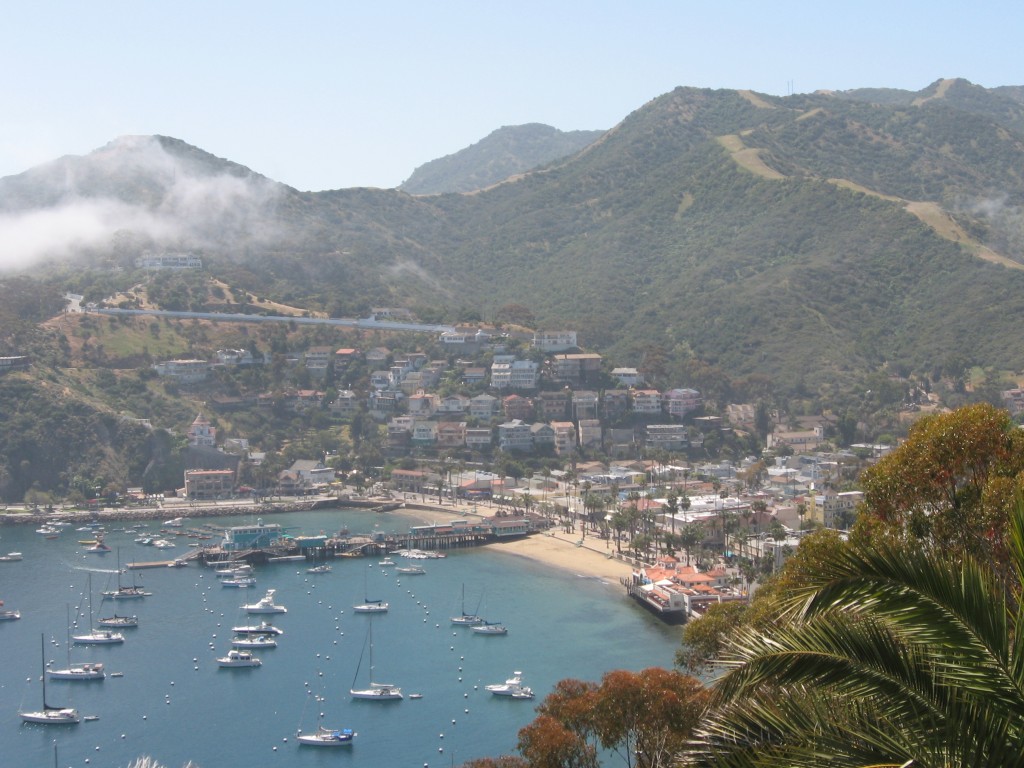 Purchase a couple of pails and create a sandcastle with the whole family. Try out surfing for the first time, or spend some time on the boogie board. Don't forget the sunblock!
 8. Visit the Getty Center
Although entrance to this museum is free, you still have to pay a $15 parking fee. This is a museum that has beautiful gardens, a collection of amazing paintings from artists like Van Gough, Monet, and many more. Once you park, a small tram takes you up to the site, which feels like being transported to a completely different place. The gardens are peaceful and the architecture is astounding.
Tripadvisor.com is a great place to use when doing research on a particular destination. It allows travelers to write reviews of places they've been and things they've seen. Approximately 800 or so have reviewed the Getty Center, 642 have given it five stars.
We hope you've enjoyed these ideas.  If you've ever considered making a trip like this happen, now is the time. When else will you be able to exploit credit card rewards to take your family of five to Los Angeles? If you've enjoyed this post and you'd like to keep up with us, Follow us on Facebook. Feel free to email us with any questions about how to put some of these things together. We would love to explain how to make this trip happen more clearly. If you have more questions, comment and we'll elaborate.