A few weeks ago, we launched our first ever travel photo contest and were thrilled to have some very high-quality photos rolling in.  We selected 10 from a large pool and put them out on our Facebook page to ask you, our followers, to choose the winner.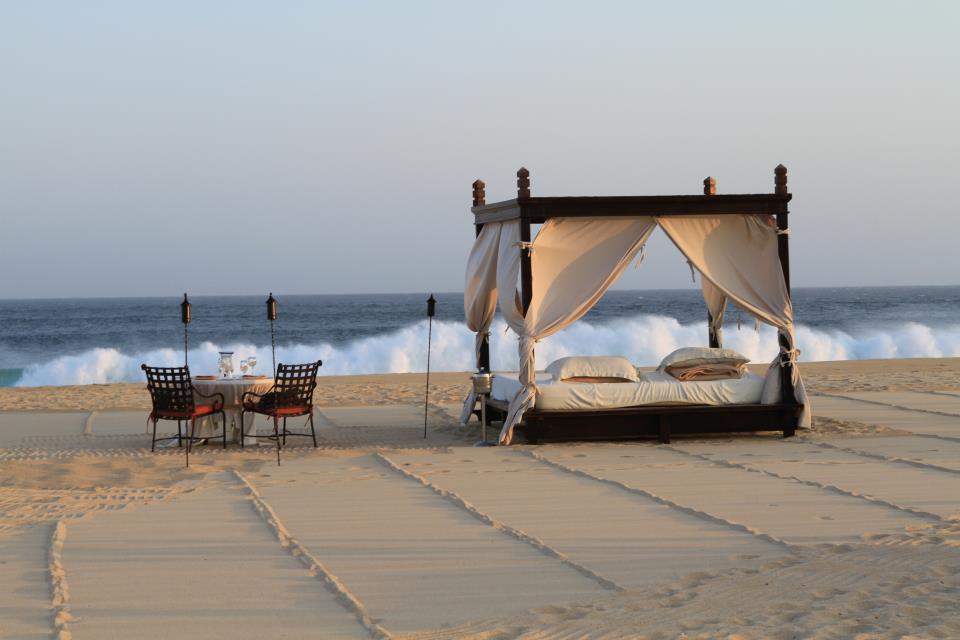 This shot of a romantic beachside cabana topped all the rest, and had our wanderlusting-faithful drooling at its sight.
We're putting a $100 Amex giftcard in the mail for Tina, and looking forward to finishing out our series of "From Wanderlusting to Wandering" posts.
If you missed it, here's our post about how to put yourself in this photo.
Thanks for Wanderlusting with us in 2012!
-Brad