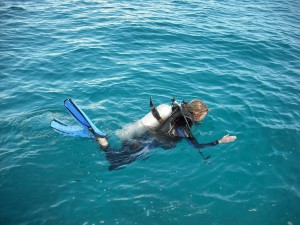 You, my fellow wanderlusters, know me well.  You know that I don't make any decisions without carefully weighing the cost.  When Nicole and I decided to get SCUBA certified a few years ago, we looked into doing it locally.  It was going to cost $250 per person for a 10 week course.  We'd go once per week for a couple hours.  To finalize our certification, we'd need to go down to Park City, UT and do a few dives – a trip that would cost us another $300 by the time we drove down and stayed overnight.  Combine that with the cost and the hassle of getting a babysitter every week, and the decision was clear.
Incidentally, about this time we found flights to Belize for somewhere in the neighborhood of $230 RT.  We planned a Belize trip that would take us to the Mayan ruins of Tikal, to the Jungle of Belize, and then leave us 4 days to get SCUBA certified on Caye Caulker with Frenchies Dive Shop.  At that point, we could take the full PADI course for $300 a person.  They've raised the price to $350 since then, but I'd tell you that it's worth every bit of it.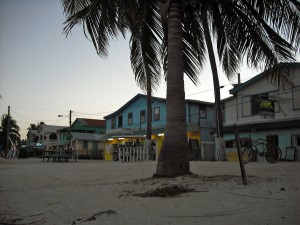 Instead of learning in a pool, we learned in the crystal blue waters of Belize.  We did our practice dives in the shallow water, and our first full dives in Frenchies holes, where we saw lobster, eels, shrimp, and an abundance of fish.  In the evenings, we studied our dive instruction books, laid out on the beach and worry-free.  Caye Caulker has exactly that kind of feel.
It was a much better experience than 10 weeks of frantic scurrying at home – we learned in a beautiful and serene setting, with the realities of salt water and currents already present.  Our instructor was pheonmenal and patient with Nicole when she refused to take her mask off underwater… she went through with it eventually, but not without a lot of coaxing.
If you're considering learning to SCUBA dive, and I urge it with all of the compelling force I can muster, do it in a setting where you'll appreciate it and enjoy the learning process. If you're going to Belize, check out the friendly folks at Frenchies.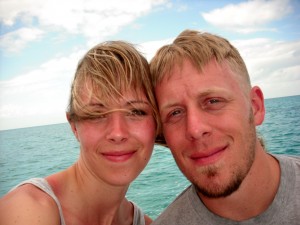 Thanks for wanderlusting with us.