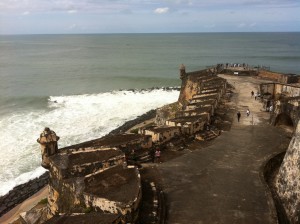 I'm sure that a great number of you have visited the two castles that make up part of Old San Juan, Puerto Rico.  They have Castillo Morris, and Castillo Cristobal Colon.  I love the feeling of visiting places that have been nearly restored the way they looked many years past.  These forts have been restored and look absolutely beautiful.  It is incredible to see the moats, the cannon balls, the living quarters, and the lookout towers.
If you've never been to Old San Juan, it is a great place to visit.  There is a lot to see and it is beautiful.
Brad and I have also visited Panama with our wives.  We did a trip in June of 2008 because we found a mistake airline fare on American Airlines.  We had diligently watched for a great deal and decided to pounce on this deal as it took us from SLC to PTY for $230 per person.  It seems like the taxes were about $100, meaning that AA only got $130 to fly us to Panama and Back.  It was a great deal and we absolutely loved Panama.
When the Spanish came to the Americas they had a few ports that were VERY important to them.  One of those was Old San Juan.  It was usually the last place that the gold stopped at before it headed home for the motherland.  Their conquest of the Americas was primarily for finding gold.  Much of the gold that they found was discovered in the Incan civilization.  The problem that they faced was that the Incan empire was housed on the west coast of the Americas, and they needed to be on the east coast.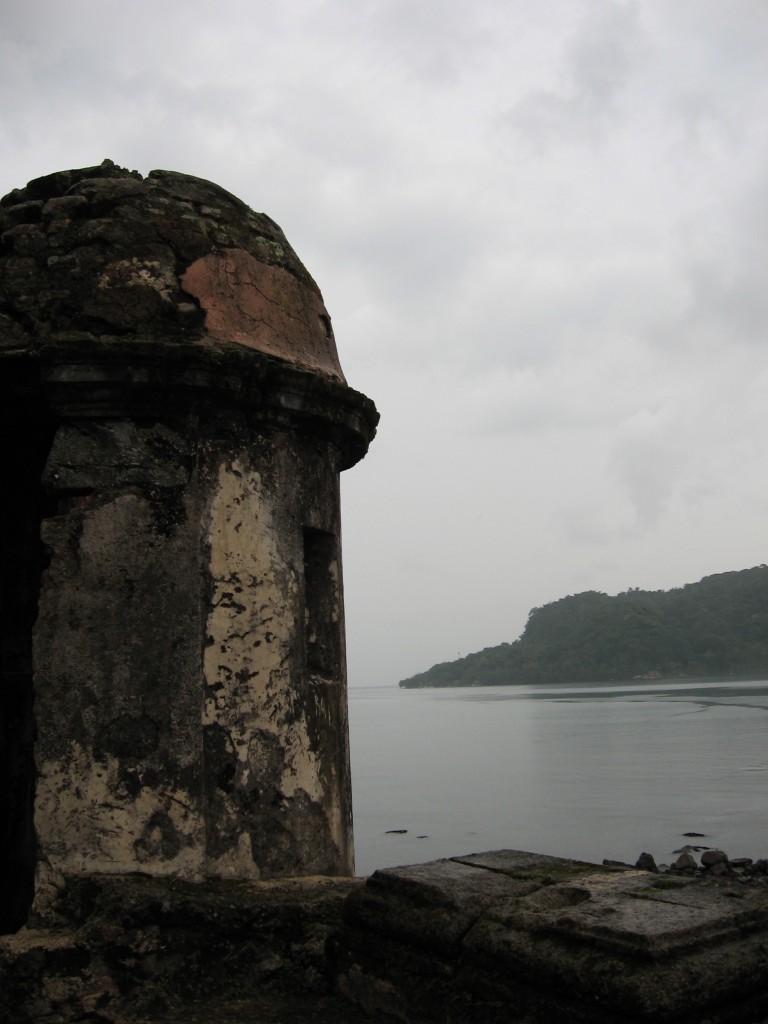 The Spanish did their homework and figured out that the most narrow part of the continent was Panama.  They built a fort on the East side of Panama so they could defend the gold that was being trekked across the isthmus of Panama.  The name of this port was Portobelo.  I find it interesting that it isn't called Porto Bello, which is Spanish for "Beautiful Port."  Instead it has been named "Portobelo," which is Portuguese for "Beautiful Port."
This fort has probably been fixed up a little bit, but nothing like Old San Juan.  It isn't a huge tourist attraction, but it is absolutely beautiful.  The thing that made it most interesting to me was when I went to Old San Juan after having visited Portobelo.  The similarities in architecture prove that the Spanish build the fort.  The cannons are the same, the lookout towers have the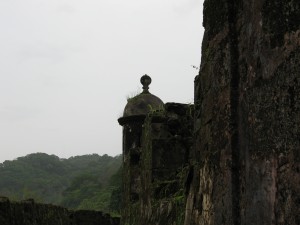 same architectural style, etc.
I know most people don't vacation to Panama, but those who truly have the wanderlust long to go there. We would love to hear about your Panamanian experience if you've ever been there.  Please share it with us.