This is one of those "every once in a while" fares that must be pounced on.  I just happened to search tonight and found some incredible fares into Shanghai.  I first came across the opportunity on the flyertalk fares search on www.farecompare.com.  Never trusting, I also checked www.kayak.com and then went straight to www.Delta.com.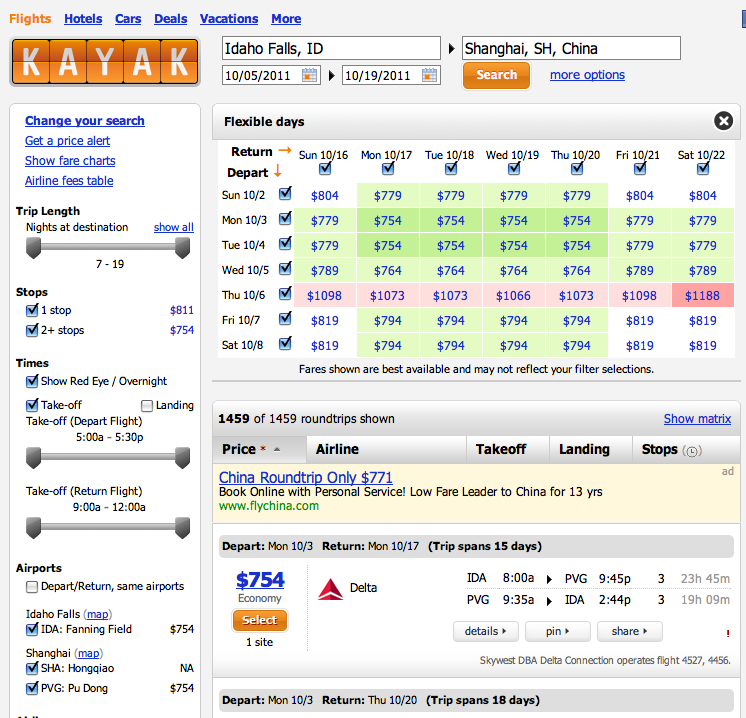 As of tonight, you can book a flight from IDA or BOI to PVG for somewhere in the neighborhood of $753.  The dates I'm using are November 1-15, but I've also seen those fares tonight in October, as well.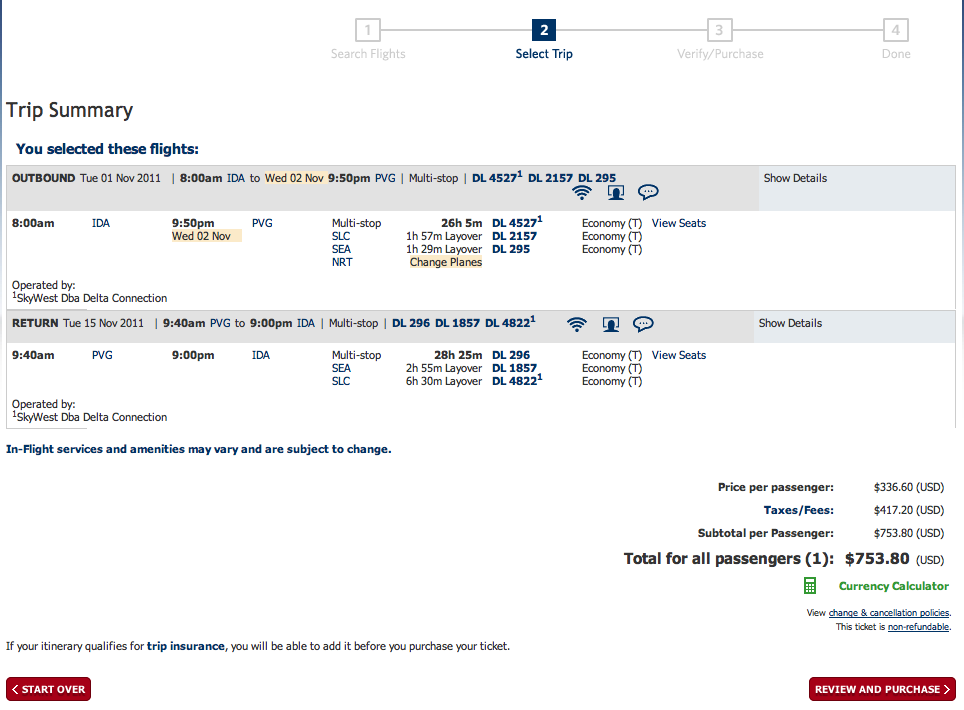 Of that total, roughly $417 is taxes and fees and the remaining $336 is the actual fare… pretty incredible for a round trip to Asia.  I looked at a flight earlier this month and couldn't have gotten to Spokane for that price.
If that weren't enough reason to celebrate, consider that you'll earn somewhere in the neighborhood of 12,500 Delta Skymiles on your trip… in other words, this is also a "buy two cheap-ass flights to China, get one domestic flight free" kind of deal.
Wow… I'm frantically seeking a babysitter.  Do any of our readers want to earn some extra cash in November?  Can you tolerate 4 hyperactive children?
Along these lines, in the past, we've seized these kinds of opportunities to take us to some amazing places.
We flew from SLC to Belize for $220, to Panama for $280, and to Costa Rica for $270.  These deals come every once in a while, but you cannot wait… let your wanderlust overtake you and book this thing while it's still available.  Then tell us about it!