We like to think of our way of using credit card rewards as the equivalent of couponing for travel.
My wife has taken a liking to the many blog posters who share their methods of combining coupons to rake in amazing deals on massive quantities of everything from cereal to toothpaste.  There's nothing quite like the feeling of getting something for free, or at least "almost-free."  That feeling is all the more meaningful when it's an $800 airline flight you're getting for free, as opposed to two sticks of deodorant.
Just yesterday, for example, I took advantage of a promotion American Airlines is running, and got a code for $100 off a $250 flight.  All I needed to qualify was to be a member of their FF program, AAdvantage, and a holder of the Citi AAdvantage card.  I thought I had hit it big with the 75,000 mile bonus I had gotten for both my wife and myself, but it appears that the benefits just keep on coming.
Here's a sampling of the places I've been by taking advantage of Airline Frequent Flier programs: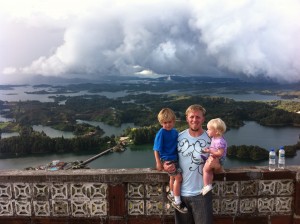 I took my entire family to Medellin, Colombia.  It was a phenomenal adventure, and our flights cost us nothing more than the taxes – all thanks to the two 75,000 mile bonuses for signing up for the Citi AAdvantage cards.  Together we climbed to the top of El Penol, visited Spanish colonial pueblos, indulged in a $19 per day nanny, and paraglided over the verdant mountains of the Andes.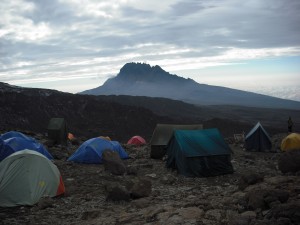 Delta and KLM miles that came in the form of transfers from American Express points took me to the tallest mountain in Africa, Mt. Kilimanjaro, for an incredible expedition through five climatic zones.  You begin the hike in a lush rainforest, and end it in the harsh cold of glacial tundra.  It was a testing adventure that will never be forgotten.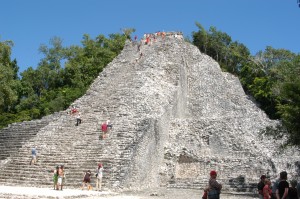 On Northwest Airlines, we flew to Cancun, Mexico, and gave ourselves a self-guided tour of the Mayan Ruins,  relaxed on white sand beaches, and pretended to be high-rollers at an amazing beach house that we rented for an even more amazing price.
There are more places we've visited, and many more that we will visit.  Travel has opened our eyes to things they couldn't have otherwise seen.  We live in a beautiful world, a world that is under-appreciated by too many who find themselves comfortable in "adventures by Disney."  Catch the wanderlust, and wanderlust with us.
See our favorite hotel offerings that you can use for free with Starwood points for signing up for the Starwood Preferred Guest® Credit Card from American Express